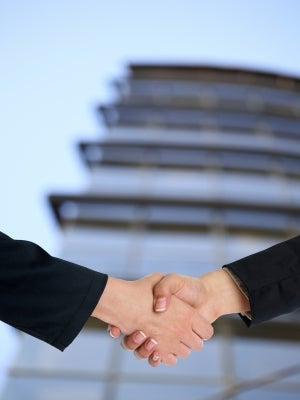 Australia's Midwinter Resources has entered into an agreement with Southern Hemisphere Mining to acquire a 65% stake in the Mantos Grandes project located in Chile during the June quarter of 2013.
Under the agreement, Midwinter will make a payment of $350,000 to Southern Hemisphere.
Southern Hemisphere will retain a 35% stake in the project.
The project features copper mineralisation with gold and silver credits as well as a 200t per day mill and copper flotation plant.
Canada-based Wesdome Gold Mines has entered into a definitive agreement for the proposed acquisition of the issued and outstanding common shares of Windarra Minerals.
According to the terms, for each ten Windarra Shares held, Wesdome will give one common share.
Wesdome will now own Windarra's 24km of the Mishibishu Deformation Zone, 18km of the Eagle River Deformation Zone and the Eagle River Mill Complex.
Nova Scotia- based ACADIAN Mining has inked a definitive agreement with Singapore-based LionGold Company.
Under the deal, LionGold has agreed to acquire all of the issued and outstanding common shares of Acadian Mining, other than the Acadian shares it currently owns, by way of a statutory Plan of Arrangement under the Canada Business Corporations Act.
The total consideration payable to Acadian shareholders is approximately C$6.98m ($6.77m).
Acadian operates several gold projects located in Atlantic Canada and also owns barite properties on Cape Breton Island, Nova Scotia.
Antofagasta Gold has entered into a four-year definitive option agreement to acquire an 80% stake in the Atacama Copper property.
The property, located approximately 40km north-east of the city of Antofagasta, is spread across approximately 293,500ha in Chile's Antofagasta Region II.
Under the agreement, Antofagasta will have to pay to the vendor certain annual payments and complete certain minimum work commitment expenditures over a four-year period.
Upon the completion of the transaction, Antofagasta Gold will have three properties under option covering approximately 326,000ha, all located within the Antofagasta region.
Etrion Corporation, an independent solar power producer, has entered into a Power Purchase Agreement (PPA) with Atacama Minerals Chile to provide electricity to its Aguas Blancas iodine mine in Chile.
Aguas Blancas mine is located in the north of Chile.
Under the agreement, Etrion will build, own and operate the Aguas Blancas Solar Park, which will have a total generation capacity of up to 8.8MW to meet approximately 35% of the Aguas Blancas mine's total projected power requirements.
Construction of the Aguas Blancas park is expected to commence in the fourth quarter of 2013.
---
Image: Several major deals were signed this week. Photo: Adamr/Freedigitalphotos.net.