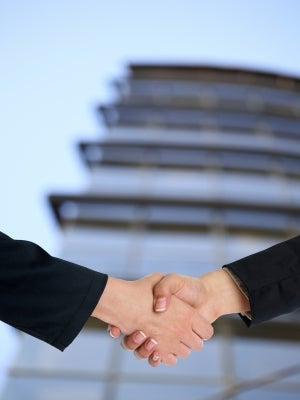 Australia-based coal mining company Jatenergy has signed an agreement to sell one of its coal projects in Indonesia to PT Prakarsa.
Under the terms of the deal, Indonesia-based PT Prakarsa will have six months to conclude the transaction for the Coal Soil Brik Project
The planned sale of the coal project is part of the company's strategy to focus on assets that are currently producing coal and divest assets that take long term to commence production.
The transaction is valued at $2m.
The firm owns four coal projects in Kalimantan.
Boxxer Gold has inked an agreement with private Canadian metals exploration company Konnex Resources to acquire all its issued and outstanding shares.
Konnex's primary asset is an option on the Empire Mine, an erstwhile copper-gold-silver mine located within the Alder Creek mining district, and 5.5km southwest of the town of Mackay in central Idaho.
Under the terms of deal, Boxxer will make an offer on or before 29 July 2013 to the shareholders of Konnex.
Boxxer will offer its five shares in exchange for one Konnex share.
Coal miner Universal Coal has inked an off-take agreement with South Africa-based coal major Exxaro under which Universal Coal will supply Exxaro with up to 100,000t of export-quality coal annually from its Kangala mine in the Witbank coalfield.
This latest deal follows the domestic sales agreement with electricity supplier Eskom for two-million tonnes a year, and an export allocation through the Richards Bay Coal Terminal.
The Kangala mine, located in the Mpumalanga province, is Universal Coal's first thermal coal operation.
Earlier this month, the company commenced box-cut mining and the first raw coal delivery is expected in October.
Glencore and Dutch-based exploration company Fleurette have completed the merger of the Mutanda and Kansuki copper-cobalt projects located in the Katanga province, Democratic Republic of the Congo.
With this merger, Glencore holds 54.5% indirect interest in the combined property, while Fleurette claims 31% stake through its subsidiary, Rowny Assets, and an additional 14.5% stake held indirectly by High Grade Minerals.
Following the acquisition of a majority stake, Glencore will now have overall management and operational control of the projects.
In addition, the deal gives Glencore the right to acquire, while Rowny can offload 50% of its share in July 2016 and the remainder in July 2018 at market value.
Canadian miner Barrick Gold has signed an agreement to offload its energy business Barrick Energy for a total of C$455m ($441.7m).
The total sale consideration comprises C$405m ($393.2m) of cash and a gross overriding royalty on certain lands, estimated to have a value of about C$50m ($48.5m).
The deal also consists of sale of some assets to Venturion Oil for about C$59m ($57.2m); sale of some assets to Whitecap Resources for about C$174m ($168.9m); and the sale of the shares of Barrick Energy and its assets to Canadian Natural Resources for about C$173m ($167.9m) along with a gross overriding royalty on certain lands.
The sale of Barrick Energy is part of the company's strategy to optimise its portfolio by offloading certain non-core assets.
---
Image: Several major deals were signed this week. Photo: adamr/freedigitalphotos.net.