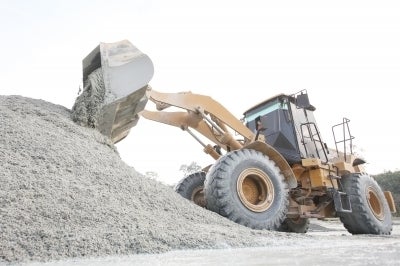 Canada-based gold producer Iamgold has signed an agreement with the Government of Suriname to expand the Rosebel gold mine and extend the partnership to develop the mine until 2042.
Rosebel gold mine is located in the Brokopondo district in north eastern Suriname and has a mine life of more than 19 years. In 2011, the mine produced 385,000oz of gold.
The Suriname mine has deposits of gold and bauxite.
Wolverine Exploration has entered into an agreement with 0969015 BC to acquire the Eureka project claims, located in the Cariboo mining district of British Columbia.
The project is located close to the Wingdam Project and is spread across 9,663.5 acres.
Under the deal, Wolverine will issue 35 million common shares to 0969015 at an estimated price of $0.01 per share as full consideration for the acquisition of the project claims.
Wolverine Exploration is focused mainly on the exploration of mineral properties in Labrador, Canada.
Canadian base metals miner Capstone Mining has secured approval from the US Federal Trade Commission (FTC) to proceed with the $650m acquisition of the Pinto Valley copper mining operation and the associated San Manuel Arizona Railroad Company from BHP.
Capstone entered into an agreement with BHP Copper, a subsidiary of BHP Billiton, to acquire these assets on 28 April 2013.
Pinto Valley is an open-cut gold and copper mine located about 125km east of Phoenix, Arizona. BHP expects that the mine's current reserves will support mining for another four years.
Australian miner Invictus Gold has completed the acquisition of Endeavour Minerals.
With this deal, Commonwealth high grade gold-VMS Project in New South Wales has become part of Invictus Gold's portfolio.
Invictus and its 75% stakeholder, Impact Minerals Limited, shared in the acquisition. Invictus will acquire Commonwealth and Rangitira gold and base metal projects, and Impact will gain rights to the nickel-copper-PGE joint ventures at Mulga Tank and Broken Hill in New South Wales, Australia.
Invictus has issued 3,317,857 company shares to Endeavour stakeholders to conclude the agreement ahead of schedule.
Suparna Gold has signed a letter of intent with American Bonanza Gold to acquire 60% interest in certain mining claims and property comprising the Southwest Target at the Copperstone gold mine in La Paz County, Arizona.
Copperstone mine is located in western Arizona within the Walker Lane mineral belt where it intersects gold provinces in southern California and western Arizona.
American Bonanza believes that the deal with Suparna will offer resources to continue exploration of the Southwest Target in a timely manner.
---
Image: Several deals were signed in the global mining industry this week. Photo: Wandee007 / freedigitalphotos.net.