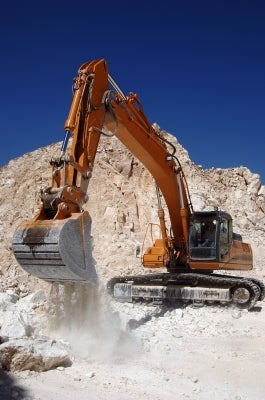 Canadian gold producer Goldcorp has inked a collaboration agreement with the Lac Seul First Nation, in order to establish a framework for continued consultation and support for both current and future operations of Goldcorp's Red Lake Gold Mine.
Red Lake Gold Mine is Goldcorp's major-producing mine, producing 507,700oz of gold in 2012.
As part of the deal, Lac Seul First Nation will get future benefits in the form of training and employment opportunities, business and contracting opportunities, and a framework for consultation on regulatory permits. The deal also includes Goldcorp's future financial contributions in support of community development.
Canada-based exploration company Torch River Resources has inked an arm's length deal to acquire the past producing Walker lump graphite mine.
Under the deal, Torch has issued its 5,500,000 shares to the vendor at a deemed value of C$0.05 ($0.048) per share.
The Walker Mine is a past graphite producer with about 816t of lump graphite mined between 1876 and 1920.
It comprises four claims covering the past mine and 11 claims covering geological context for additional graphite mineralisation in the area around the deposit.
Atlas Minerals, a subsidiary of Botswana Diamonds, has agreed to a joint venture (JV) with Russia-based OJSC Alrosa subsidiary Sunland Holdings to conduct exploration in the Kalahari Desert, Botswana.
Under the JV, Botswana Diamonds will leverage the new diamond exploration technology that has been developed by Alrosa.
This will be the first use of Alrosa's exploration technology in Botswana.
Botswana expects this deal to strengthen the company across Russia.
Tin producer Metals X has gained full ownership of the Mount Davies joint venture (JV) in South Australia, by acquiring the outstanding 49% interest from the exploration arm of Rio Tinto.
The Claude Hill deposit is located some 25km from the Wingellina deposit, which hosts a total mineral resource of 183.2 million tonnes of nickel and cobalt.
Earlier, the tenement was subject of a farm-in agreement with Rio, in which Metals X was earning a 51% interest.
Metals X believes that this acquisition further consolidates the foundation for the Wingellina project.
Shanxi Donghui Coal Coking & Chemicals Group has proposed a A$160m ($144.45m) off-market takeover bid to acquire Inova Resources and to develop its mines.
The offer represents a 55% premium to the three-month volume-weighted average price of Inova's shares on the Australian Stock Exchange, and a 29% premium to the share price on 20 August.
Inova's largest stakeholder Turquoise Hill Resources entered into a pre-bid acceptance deed (PBAD) through its subsidiary to offload 14.9% of 56.2% ownership in Inova at a cash per share price of 22 cents.
---
Image: Several small and major mining deals were signed this week. Photo: Suat Eman/Freedigitalphotos.net.