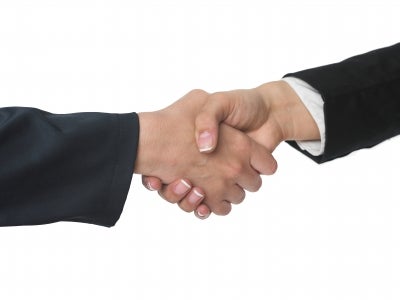 Forte Energy, an exploration and development company, has entered into a non-binding agreement to acquire Leo Mining and Exploration, a private company with interests in a portfolio of uranium and rare earth elements (REE) assets in Africa.
This latest deal is expected to create a diversified, larger scale Africa-focused exploration and development company with a portfolio of uranium and REE assets, both of which would complement ForTe Energy's portfolio.
Forte Energy will issue 95% of its issued share capital, which is equivalent to approximately 860 million ordinary shares to the shareholders of LEO.
Forte believes the enlarged group's market capitalisation and enhanced asset base will put it in a better position to execute its strategic growth plans, which may include additional acquisitions.
Diamond major De Beers Canada has signed an impact benefit agreement (IBA) with the North Salve Métis Alliance for the Gahcho Kué diamond mine in the Northwest Territories.
The agreement would establish a framework by which the North Slave Métis Alliance would be involved in employment and business opportunities, training and development, and financial benefits.
This was the first IBA negotiated for the Gahcho Kué mine, which will have a life of around 11 years and provide 400 permanent jobs.
The yearly production would average about 4.5 million carats.
Mountain Province is a 49% participant with De Beers Canada in the Gahcho Kué mine.
Commander Resources has entered into an agreement with Northern Abitibi Resources and Donner Metals to acquire interest in the Sarah Lake nickel property, located 90km south of the Voisey's Bay Nickel Mine in Canada.
Under the deal, Commander will buy Donner and Abitibi's complete interest in Mineral License #17714M in Labrador.
Following the completion of the sale, any joint venture deal between Donner and Abitibi will be terminated.
Energy resources company Resource Generation (Resgen) has signed a 20-year deal with Valu Investments to sell coal.
Valu Investments is jointly owned by entrepreneur Jaimin Vyas and India-based IL&FS Energy Development Company.
Under the deal, Valu will buy one million tonnes of coal annually from Resgen's Boikarabelo mine, located in South Africa.
Following the start of stage 2 production at the mine, the volume will increase to two million tonnes.
Polar Star Mining, a Toronto-based company focused on copper and gold exploration and mine development, has entered into an agreement with Xtract Resources, to explore phosphates and uranium on the Mejillones Phosphate Property in Chile.
This move is in line with the company's plan to use the cash flows from the Chépica mine to fund the exploration programmes at its flagship Montezuma property and to boost its portfolio of other projects in Chile through joint ventures.
Based on the terms of the agreement, Xtract will initially undertake works to determine the potential size of the property and understand the distribution of the phosphate in the host rock mass. The company will then carry out marketing studies to identify the suitability of the final product in the market.
Results of these works are expected by 1 June 2014.
If Xtract continues work on the property, it will earn a 51% interest of the site and will need to invest $1m for preliminary economic assessment (PEA) by 30 November 2015.
Following the submission of the PEA, Xtract will receive another 24% interest in the property; however, if Xtract fails to submit the PEA, then its interest in the property will be transferred to Polar Star.
---
Image: Several deals were signed this week. Photo: adamr/FreeDigitalPhotos.net.