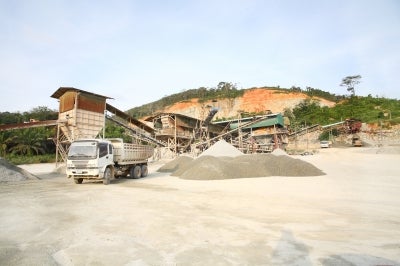 Baja Mining has entered into an option agreement, through which it can earn up to an 80% interest in Mexican firm Cinto Colorado.
The company has paid $72,000 to Cinto and will deliver an NI 43-101 compliant preliminary feasibility study before 27 October and an NI 43-101 compliant definitive feasibility study eight months prior the delivery of the PFS.
Cinto's primary asset is a surface lease, which allows the firm to process and sell tailings and slag stored on the lands, located within Santa Rosalia, Baja California Sur and next to existing Boleo Project of Minera y Metalúrgica del Boleo (MMB).
According to Baja's preliminary due diligence review, the tailings and slag contain residual copper and cobalt.
Santa Barbara Resources has signed a definitive agreement with Rio Alto Mining following a non-binding letter of intent that was announced on 7 February 2013.
According to the agreement, Santa Barbara has granted Rio Alto an option to earn and acquire up to a 66% interest in its 8,200 ha Sancos gold property in Peru.
Santa Barbara, the operator of the Sancos Project in the first year of the agreement, has already signed agreements with the two local communities who will be impacted by exploration activities on the project.
The Peruvian Ministry of Energy and Mines has granted a drill permit to Santa Barbara for the project.
Mirasol Resources has signed a definitive exploration and option agreement with a private Chilean firm to explore a portfolio of early-stage mineral properties in Northern Chile.
The agreement will substantially increase Mirasol's exploration targets in the Miocene-age belt, where it already has Atlas and Titan gold properties.
The new properties are located in Chile's Regions II and III, covering an area of 46,100ha.
Mirasol plans to use its in-house geological, technical and targeting expertise and databases to explore new epithermal gold and copper targets.
International Mining & Infrastructure Corporation (IMIC), an investment firm, has inked a definitive agreement for the acquisition of Afferro Mining, a Cameroon-focused iron-ore firm.
Following the approval of the Canadian court, IMIC will acquire the firm for 120p a share, comprising 80p in cash and a listed two-year unsecured convertible loan note with a value of 40p and a yearly interest of 8%.
The acquisition will value Afferro at about $200m.
Network Exploration has reached an agreement with its partner Lara Exploration to extend the initial period of its option agreement for the Picha Copper-Silver Project from 6 June to 6 December 2013.
The Picha Copper-Silver Project, covering 6,000ha, is located within the Tertiary Volcanic Arc of Southern Peru and contains epithermal gold-silver deposits and copper porphyry-skarn deposits.
This property is next to the properties of Gold Fields and Compañia de Minas Buenaventura that were host to the Chucapaca discovery, with mineral resources of 7.5 million gold equivalent oz.
---
Image: Several mining companies have signed deals this week. Photo: wandee007 / freedigitalphotos.net.