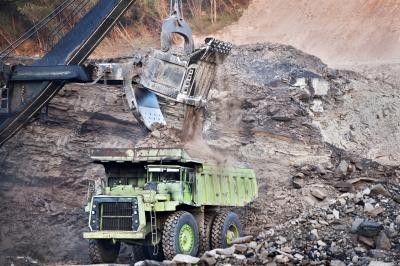 Continental Coal has been granted a mining right by the South African Department of Mineral Resources for its De Wittekrans coal project.
The coal project is situated around 45km north of the company's operating Ferreira and Penumbra Coal Mines and Delta processing facility.
After completion, the project is anticipated to deliver about 3.6-million tonnes of thermal coal annually from a major opencast and underground mine.
The project is expected to operate over an initial mine life of around 30 years.
Recently completed optimisation studies by Continental Coal have determined a phased development of the project, with an initial seven-year opencast mining operation followed by an underground development, which is expected to commence in the third year of production.
Continental Coal submitted its application for the new order mining right in 2010, and has also submitted an application for an integrated water use license approval during the fourth quarter of 2012.
The approval for the integrated water use license is expected by the first quarter of 2014.
Continental chief executive officer Don Turvey said: "The granting of the Mining Right for our De Wittekrans Coal Project represents a significant milestone for the project and the company ahead of taking the project into production over the next 12 months."
The project, which will be the company's fourth producing mine, has the potential to double the annual run-of-mine production, as well as export and domestic thermal coal sales.
---
Image: The project is anticipated to deliver approximately 3.6-million tonnes of thermal coal annually. Photo: Courtesy of FreeDigitalPhotos.net.