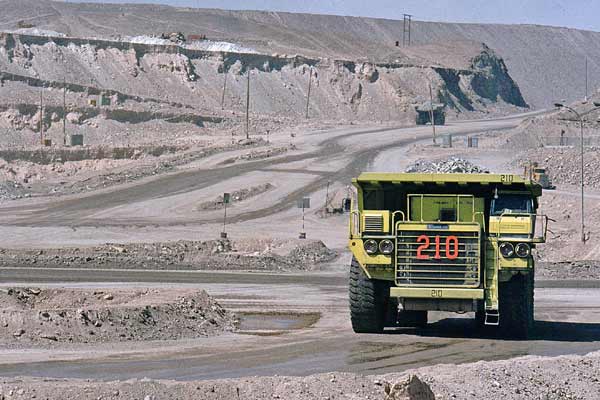 Copper exports from mines owned by Codelco, the world's number one producer, have been affected by a series of strikes at ports in Chile.
A ten-day strike at the port of Angamos in Chile's northern region spread to nine other ports on Wednesday, including the Antofagasta, Huasco, Chañaral, Guacolda 1, Guacolda 2, San Antonio, San Vicente, Coronel and Talcahuano ports, reports Mining.com.
The port of Angamos handles shipments of copper consignments from Codelco's Chuquicamata, GABY and Radomiro Tomic mines and BHP Billiton's Escondida and Spence mines.
Codelco has been seeking other transportation avenues as ten days of labour action at the main exports hub meant that shipments were reaching Angamos but not leaving for their destinations.
Ultraport, the operator of the port, told Bloomberg that 70% of workers have accepted improved pay conditions and that only one of five unions is holding out for better terms.
Codelco, owner of over 11% of the global copper reserves, supported the construction of the Angamos port in the late 1990s to reduce its dependence on Antofagasta port.
The state-owned mining company is aiming at higher annual output of 1.7 million tonnes following the launch of Ministro Hales mine but it is also facing an impending internal strike that might affects its plans.
Union workers threatened to initiate a 24-hour strike at Codelco last week, demanding job security.
In 2011, Codelco faced a one-day strike that resulted in a loss of $40m.
---
Image: Codelco's Chuquicamata Copper Mine in Chile.