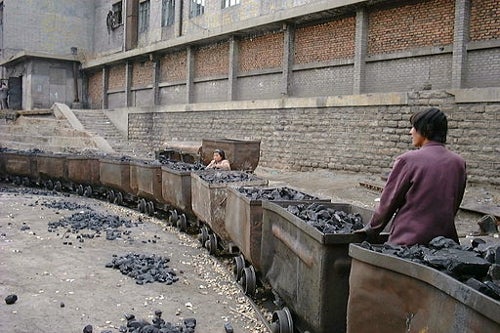 A coal mining accident in the Gansu province of China has left 20 coal miners dead and 14 others injured.
The incident occurred when a steel cable pulling a two-carriage cable car carrying 34 workers broke, overturning the cars and plunging the occupants into the pit of the Qusheng-owned coal mine in Baiyin.
The carriages had a maximum limit of 12 passengers each and overloading of the cars is reported to be the primary cause of the accident. City authorities have ordered further investigations.
All coal mines in the region have been shut as a precautionary measure.
The 4m² carriages were travelling just 20cm from the side of the pit, reported China Daily, highlighting the risks involved.
According to a city government official, Baiyin will provide RMB6.1m ($967,000) as compensation for victims.
There has been a spate of accidents in the Chinese mining industry in recent years despite claims that safety measures are widely in force.
The incident comes on the heels of the Defeng Coal Mine accident in Shaanxi province that killed five coal miners due to a lack of oxygen earlier this week.
Fire at the Heilongjiang Province coal mine in northeast China trapped eleven workers on Sunday, 23 September 2012.
According to government estimates, in 2011 alone the world's largest coal consumer recorded 1,973 deaths from coal mining accidents.
---
Image: Coal mining accidents in China show no signs of respite. Photo: Peter Van den Bossche.