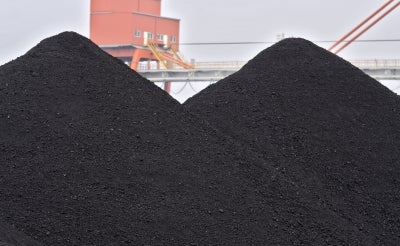 Miners at the state-owned thermal coal giant Coal India (CIL) are likely to go on strike in September, opposing the 5% stake sale in the company.
The Indian Government is planning to divest the stake in CIL through a follow-on offer to private firms.
Initial talks held in July between Coal India and the trade unions were unsuccessful even though the plan to divest the stake was reduced to 5% from the earlier proposal of 10%, which could raise around $300m.
Leaders of five trade unions, representing over 90% of the company's 383,000 workforce, claim that the follow-on offer was a breach of government assurance.
During its negotiations with the CIL management and government, the trade unions reiterated that they were assured during the initial public offer (IPO) of CIL shares in 2010 that no further equity will be sold.
All India Coal Workers Federation general secretary Jibon Roy was quoted by The Business Standard as saying that the strike is inevitable and all unions have decided to go on strike.
"The formal notice is likely to be served to the CIL management on Tuesday.
"No offers have come from the management or the government and meetings have remained inconclusive," Roy added.
However, the unions are still not sure of the exact date as the India National Trade Unions Congress (INTUC), which represents 40% of the workers, proposes to give the government time till 15 August.
The government-owned company meets more than 80% of the coal requirements of the local market.
The strike comes at a time when India is facing a severe shortage of coal, prompting the government to consider imports.
Coal India, which is battling to meet its domestic supply commitments, posted a 16.5% decline in profits to INR37.31bn ($609.2m) for the quarter ended June.
---
Image: CIL meets more than 80% of the coal requirements of the local market. Photo:dan/freedigitalphotos.net.