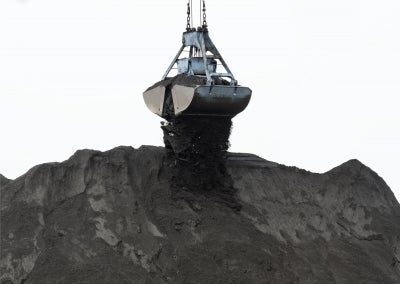 Coal India has finalised a total production target of 492 million tons for the 2013-14 fiscal year, a 6% increase from the company's initial estimated production levels for the period ending 31 March 2013.
Coal India Chairman S Narsing Rao told Reuters that production targets for the next fiscal year were discussed and decided upon at a high-level meeting last week.
The state-owned miner has been put under pressure by the Indian government to raise production levels to meet the demand for increased electricity generation.
Coal India controls around 80% of India's coal.
Commenting on expected production, Rao remained cautious, saying that the last two months of the fiscal year will hold the key to a successful performance.
The first half of 2012-13 saw an 8.2% increase in production when compared to the corresponding period in 2011-12.
"It is still a tight situation, but the next 66 days can tilt the scales," Rao told Reuters.
To meet the expected 7% year-on-year production increase, the company will be required to produce nine million tonnes of coal in the fourth quarter of this financial year.
---
Image: Coal India is set to expand production. Image: freedigitalphotos.net.