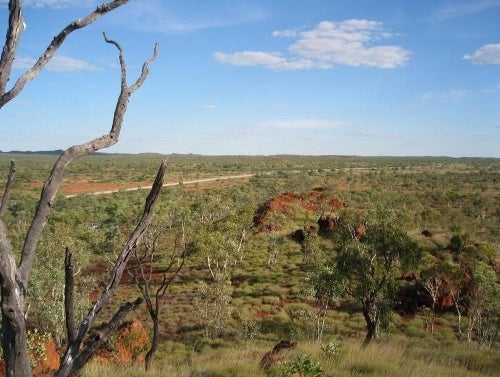 Cazaly Resources, a mineral exploration and resource development company based in Western Australia, will purchase a 75% stake in the Halls Creek Copper Project in the Kimberly region from 3D Resources.
Under the terms of the transaction, which includes a tenement sale, farm-in and joint venture agreement, Cazaly will pay $100,000 in cash and issue 1.25 million shares for a 20% interest in the project.
The company will pay a further $100,000 in cash along with another 1.25 million shares and the expenditure of $500,000 within two years to earn a 51% interest.
Following the completion of a pre-feasibility study within three years, Cazaly will earn a 75% interest in 3D Resources.
Cazaly joint managing director Clive Jones said that the Halls Creek Copper Project is expected to contain high-grade copper sulphides and huge lower grade porphyry copper.
"Drilling is due to commence at the Mount Angelo North prospect immediately, initially targeting the high grade copper sulphide mineralisation," he added.
The Halls Creek Project covers 298km² and holds a package of six tenements. Previous drilling at the project intercepted 57m at 5.04% Cu and 43m at 2.11% Cu.
---
Image: Cazaly will begin drilling at Mount Angelo North immediately. Photo: 3D Resources Limited.