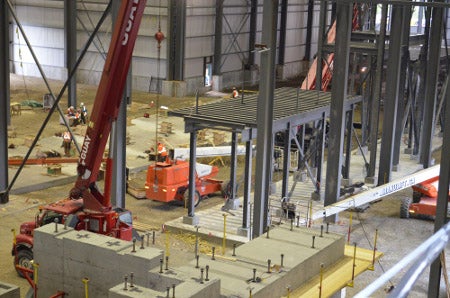 Canada Lithium has received the mining licence from Québec's Ministère Des Resources Naturelles et de la Faune (MNRF) for its Québec Lithium project near Val d'Or in Canada.
A total of $207m has been invested in the project so far.
With the receipt of the mining licence, mining operations and the commissioning of the spodumene processing plant will start at the end of 2012 and production of the first lithium carbonate is scheduled for the first quarter of 2013.
Mining operations will commence at the production rate of one million tonnes of ore per year to produce approximately 20,000 tonnes of battery-grade lithium carbonate.
The company also received approvals for the location of the tailings management facility (TMF), waste dumps and mill site.
An operating permit for the TMF and other permits are expected soon.
The company will begin pre-stripping of the pit area and ore body in late July, while mining fleet of haul trucks, excavators and dozers have already been deployed on site.
EPCM contractor Genivar is installing mechanical and electrical components at the process plant at the site where 20% of the construction work is completed.
The company has already made out orders for other mine equipment and services.
---
Image: Construction at the Canada Lithium Corp's Québec project is 20% complete. Photo: Canada Lithium Corp.