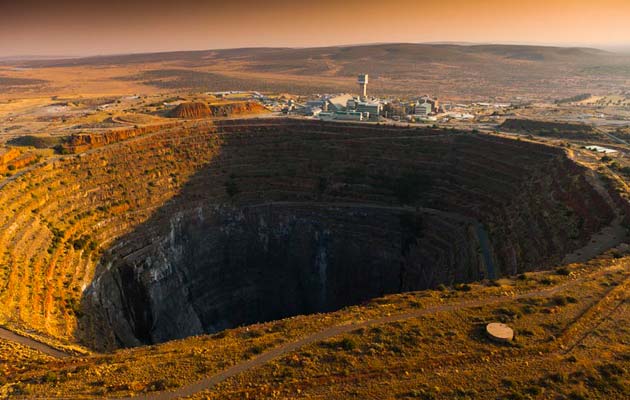 UK-based Botswana Diamonds has agreed to a joint venture with Siseko Minerals over the 13 licence Brightstone block in the Gope area of Botswana.
As part of the deal, Botswana Diamonds will become the licensed operator of the block, which covers more than 6,500km2 in the Gope region.
The deal will allow Botswana Diamonds to earn up to a 51% interest over a three-year period.
During this period it will have to invest up to $940,000 in the project.
Botswana Diamonds has earmarked a budget of $140,000 for the first year of the project.
The Gope region is considered to be highly prospective and two London-listed firms are already active in the region.
Gem Diamonds is developing Ghagoo mine while Petra Diamonds, which operates Koffiefontein mine and Finsch mine, made a discovery on block KX36.
Botswana Diamonds identified a series of targets on the Brightstone block following a detailed analysis of all available geochemical, geophysical and drilling log data licences.
Within a few weeks, further detailed work on the targets is expected to start which would involve ground work to allocate an ideal location to drill the target.
Following the identification of this target, the company intends to commence drilling work soon.
Botswana Diamonds chairman John Teeling said the emerging success of the new Karowe Mine, which was first discovered by the founders of Botswana Diamond, is increasing interest in the country.
"The KX36 discovery in the Gope area and the development of the Ghagoo mine is further focusing attention on the Gope region within Botswana.
"We are farming into the Brightstone 13 licence block because we are confident that we will find previously unknown kimberlites," Teeling added.
Teeling also commented that this is a good time to be in diamonds, especially in the Botswana diamond industry.
---
Image: Finsch mine is located in the Northern Cape province, South Africa. Photo: Petra Diamond Limited.