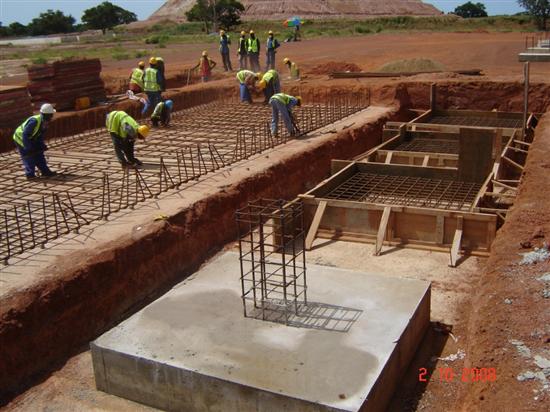 Australian-based resources company Blackthorn Resources and global commodities trader Glencore have reached a funding agreement for the Perkoa project in Burkina Faso, west Africa.
Under the deal, Glencore will provide $80m during 2013 to complete construction and commissioning of the zinc mine and fund project costs until the development becomes self-funding.
Blackthorn Resources, meanwhile, opted for a strategic dilution of its stake to 27.3% instead of infusing $35m in equity.
The company's decision will not attract any impairment charges while both Blackthorn and Glencore resolved to continue working on budget optimisation and improvements, Blackthorn said in a statement.
Commenting on the developments, Blackthorn managing director Scott Lowe said that the agreement with
Glencore will allow the company to continue development of the Mumbwa Project while maintaining a meaningful equity position in the Perkoa Project
"The terms on which Blackthorn Resources' economic interest in the Perkoa Project will be adjusted through the strategic sell-down/dilution reflects an agreed fair market valuation of what is a high quality near-to-production zinc/lead/silver asset.
"Over the past year and a half, the exploration success we have enjoyed at the Mumbwa Project has resulted in Mumbwa becoming Blackthorn Resources' flagship asset," noted Lowe.
The fresh round of equity infusion into the Peroka project takes Glencore's funding to $220m, which includes $50m in project equity, $70m in two project loans and $20m working capital.
Out of the $80m to be provided by Glencore, $40m will be used to facilitate increased construction and commissioning costs while the remaining will be towards working capital and additional capital requirements up to 31 December 2013.
The project is expected to become operating cash positive during the October to December quarter of the year 2013.
---
Image: Preparations for foundations take place at the Perkoa Plant in 2008: Image courtesy of Blackthorn Resources.