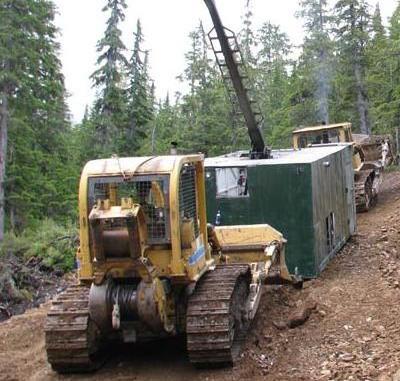 Avanti Mining has signed a mandate letter with five lenders for up to $640m of financing to develop the Kitsault molybdenum mine located in British Columbia, Canada.
The banks taking part in the debt financing are UniCredit Bank AG, KfW IPEX-Bank, Export Development Canada, Korea Development Bank and Caterpillar Financial.
The finance package will include a $560m senior debt for a term of 12 years, plus $80m in the form of a standby cost over-run facility with a term of eight years.
Avanti Mining president and CEO Craig Nelsen said, "I am delighted that Kitsault has entered into this mandate for project financing. This confirms our belief that Kitsault is a world class molybdenum deposit in a well known mining jurisdiction and can be developed in a manner that protects and supports the local communities."
The letter has recieved preliminary approval, but requires completion of lenders due diligence, final credit approval and negotiation and execution of a loan agreement under Ontario law.
Avanti mining is focused on restarting the Kitsault Mine Project which has proven and probable reserves of 232.5 million tonnes grading 0.081% Mo and containing 368 million pounds of recoverable molybdenum.
Image :Avanti Mining is focused on the developement of the Kitsault mine in British Columbia,Canada; Photo: Avanti Mining