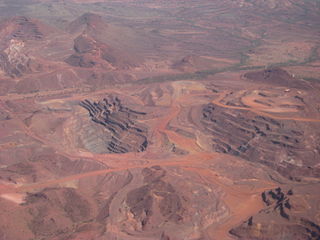 Australia's mining and materials company Arrium has rejected a A$1.01bn ($1.02bn) takeover offer from a consortium including Noble Group and POSCO.
The offer was made by Steelmakers Australia, which also includes National Pension Service of Korea, Korea Investment and Korea Finance, to acquire all shares of Arrium for an indicative price of A$0.75 ($0.77) per share on September 28.
However, the offer was deemed too low and too "conditional" by the board of Arrium.
A A$0.75 ($0.77) indicative offer placed the company's valuation at A$3.2bn ($3.3bn) and presents a 8% premium over the volume weighted price of Arrium's shares over the last three months.
Arrium chairman Peter Smedley remarked, "We believe that the proposal undervalues Arrium, and is not in the best interest of Arrium shareholders. We also believe that the highly conditional nature of the proposal carries significant risks."
The proposal was conditional on various matters including satisfactory completion of due diligence, arranging debt finance, no payment of dividends by Arrium and unspecified regulatory approvals from Australia and Korea.
In a statement, Steelmakers Australia commented on the decision, "Steelmakers Australia remains interested in working with the Arrium board to develop the proposal into an agreed transaction that can be presented to Arrium shareholders but requires engagement from the board in order to achieve this outcome."
---
Image: Australian miner Arrium rejected a takeover bid from South Korean investors, saying it was too low. Photo: Calistemon.