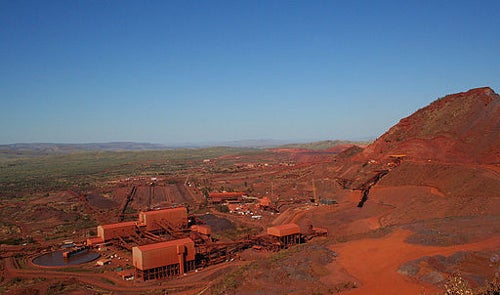 The Western Australian government is considering alterations to legislation which allows mining companies to deduct royalties from their mining tax.
Until recently, mining companies were able to deduct all current and future royalties from their mining tax liability, but the government now wants to close the loophole.
A panel was commissioned to assess goods and services tax (GST) revenue distribution to the states and has recommended revisiting the treatment of royalties.
A final decision will be made once the panel's final report is published, reports the Sydney Morning Herald.
State Treasurer Wayne Swan has called on the state to offer some relief from royalties in a bid to enhance investments in the Australian mining industry.
Premier Colin Barnett spoke at a Perth mining conference on Wednesday, 21 November 2012 saying that the cabinet is yet to approve the idea but supports limited reduction in royalties for magnetite producers during their initial operational years.
Originally, mining tax legislation required miners to deduct only the royalties paid as on 2 May 2010 from the tax liability, but later alterations allowed mining companies to deduct future increases as well.
NSW and Queensland have since increased royalty in their state budgets, which potentially cut over $2.2bn in mining tax over four years.
---
Image: Australian mining companies' royalties may now be taxed. Photo: courtesy of Bäras.