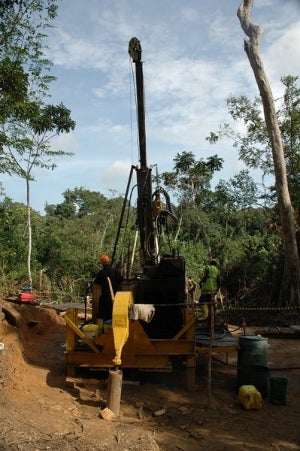 Canadian Gold mining company Aureus Mining has received an environmental permit from the Liberian Environmental Protection Agency (EPA) to commence work on the New Liberty project in Liberia.
With the permit, Aureus has obtained all major licences and permits for the development of the mine located within the Bea Mountain mining licence.
Covering a total licence area of 546km², New Liberty is Liberia's first commercial gold mine.
Aureus CEO David Reading said that the environmental permit and the 25-year mining license ensure that the construction of the New Liberty mine in Liberia will commence shortly.
"As per the feasibility study published on 1 October, the company has a clearly defined work programme to be carried out before the commencement of construction," Reading added.
"This includes optimising the plant, conducting metallurgical testing, preparing detailed engineering designs and the diversion of the creek. These initiatives will be completed in the near-term."
New Liberty is located within the Bea Mountain mining licence and has a 25-year, renewable mineral development agreement.
The Bea Mountain mining license also hosts the proximal gold targets of Ndablama, Gondoja and Weaju, which are the focus of exploration programs during 2012.
"Weaju will be the first target for exploration when the next field season begins later this month. The high grade nature of this target, which includes historical intercepts of 33.0g/t over 24m and 19.9g/t over 34m, means that it could be very significant, either as a stand-alone project, given sufficient scale, or as a satellite deposit for New Liberty," said Reading.
The project is projected to produce 120,000oz of gold annually for the first four years, within the 8.5-year mine life.
---
Image: Aureus is set to begin construction at the Liberty gold mine in Liberia. Photo: Aureus Mining Inc.