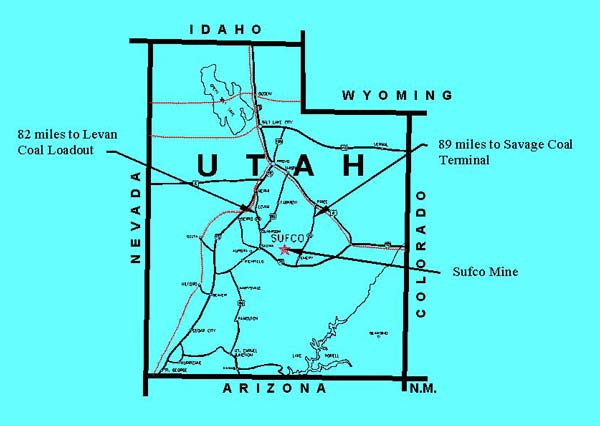 American coal producer Arch Coal has closed the sale of its subsidiary, Canyon Fuel Company, to Bowie Resources for $423m.
The all-cash deal encompasses Arch's Utah operations, including the Sufco and Skyline longwall mines, the Dugout Canyon continuous miner operation and 105 million tonnes of bituminous coal reserves.
Sufco mine is located 50km north-east of Salina, Utah, and 200km south of Salt Lake City, while the Skyline mines complex is located near Scofield, Utah, in Carbon County.
The sale of Canyon Fuel is part of the company's strategy to focus mainly on developing and upgrading its Appalachian metallurgical coal platform and optimising its low-cost thermal coal franchise to serve the domestic and export coal markets.
Arch Coal CEO John Eaves said that the sale of Utah operations allows the company to monetise assets in its portfolio that are not core to its long-term strategic plans.
"We are pleased with the value this transaction creates, as the sale puts Arch in a strong position for an evolving domestic coal market," Eaves added.
Following the transaction, Arch expects to report a pre-tax profit of around $120m in the third quarter of fiscal 2013.
The company also anticipates cumulative savings in capital and administrative costs of over $200m from 2014-17 due to the sale of its Utah assets.
"Moreover, the sale of our Utah assets provides an incremental boost in liquidity, further enhancing our financial flexibility and positioning Arch for future debt reduction as coal markets rebound," Eaves added.
Arch expects further re-organisation of its operations through which it aims to achieve an additional $10m reduction in annual administrative expenses.
---
Image: Sufco mine is located in central Utah and is served by truck haul routes to its rail loadouts.