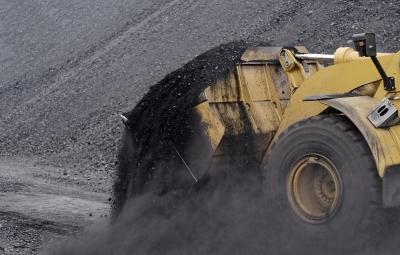 Anglo American's copper production has increased by 32% to 207,300t for the third quarter ended 30 September 2013, driven by improved operating performances and grades at its Los Bronces and Collahuasi operations.
Production at Los Bronces increased by 22% to 106,400t and production from Collahuasi grew by 130% to 63,600t.
The company said that reduced mine congestion and debottlenecking at Los Bronces' primary crushers had improved continuity of ore supply and throughput at both processing plants, while improvements implemented in the Confluencia milling and flotation processes have also resulted in better recoveries.
Anglo's export metallurgical coal production increased by 9% to 4.9 million tonnes during the quarter due to continued longwall performance improvements at underground operations.
The company said that as planned, Aquila mine, a bord and pillar operation producing 0.5 Mtpa, was placed on care and maintenance at the end of July 2013.
The fourth quarter's production is expected to be impacted by planned longwall moves at Moranbah and Grasstree.
Export thermal coal production of 1.7 million tonnes reflected an 11% increase, compared with the second quarter, mostly due to improved equipment performance.
Domestic thermal coal production for Eskom was in line, while non-Eskom domestic thermal coal production increased by 9% to 1.7 million tonnes due to additional production at Isibonelo.
The company said production from the Cerrejón mine in Colombia rose by 13% to 3.2 million tonnes, as the operation was ramped up to recover volumes lost after the strike during the first quarter of 2013.
Production from Kumba iron ore decreased by 24% to 9.5 million tonnes, as weaker production at Sishen was partly offset by a better performance at Kolomela.
---
Image: Anglo American's export metallurgical coal production increased by 9% to 4.9 million tonnes in the third quarter of 2013. Photo: Courtesy of FreeDigitalPhotos.net.