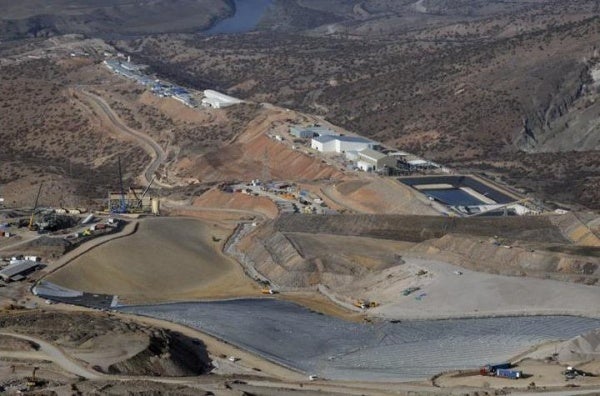 Alacer Gold is planning to use whole-ore pressure oxidation (POX) as the method for processing sulphide ore at its Çöpler gold mine in Erzincan province, Turkey.
The company has recently completed a technical review, which confirmed that the POX process may offer the best economic return for processing the Çöpler sulfide ore.
Alacer Gold chief executive officer Rodney Antal said the company has examined all processing options in a systematic, organised and disciplined manner.
"We believe that the approach to project development that we are announcing today will maximise our portfolio value while minimising project risk and delivering the best return to our shareholders," Antal added.
Alacer said its near term organic growth is focused on development of the sulfide ore at the mine.
The sulphide ore features around 62% of the total 120.9 million tonnes grading 1.5 g/t gold in the measured and indicated resource categories, or six-million contained gold ounces out of the total 8.5 million contained gold ounces.
Alacer is taking a phased approach to the project whereby it will design a 5,000 tonne per day plant that can be scaled up if conditions warrant expansion in the future.
The results of a definitive feasibility study, which is currently underway, are expected to be revealed in June 2014 after which the board would decide whether to proceed to detailed engineering and construction of the project.
Antal said, "The staged approach for development of the sulphides provides several benefits to Alacer: the smaller POX plant lowers the capital intensity and de-risks the project as a whole while retaining the option to scale up the project and potentially increase throughput in the future."
Alacer Gold, which operates the mine, owns 80% of the facility while the remaining 20% is held by its Turkish partners Çalik Holding.
Çöpler is forecast to produce 240,000 to 250,000 ounces during 2013 at total cash cost of less than $425 per ounce.
---
Image: Aerial view of the Çöpler Gold Mine. Photo: Courtesy of Alacer Gold.