The number of global daily deaths from Covid-19 has fallen to its lowest level in two weeks.
A total of 4,942 deaths were reported worldwide yesterday – down from 5,391 on the same day last week, the smallest daily figure since 4,768 deaths were recorded on
5 April.
Total cases rose by 70,880 to 2.47 million.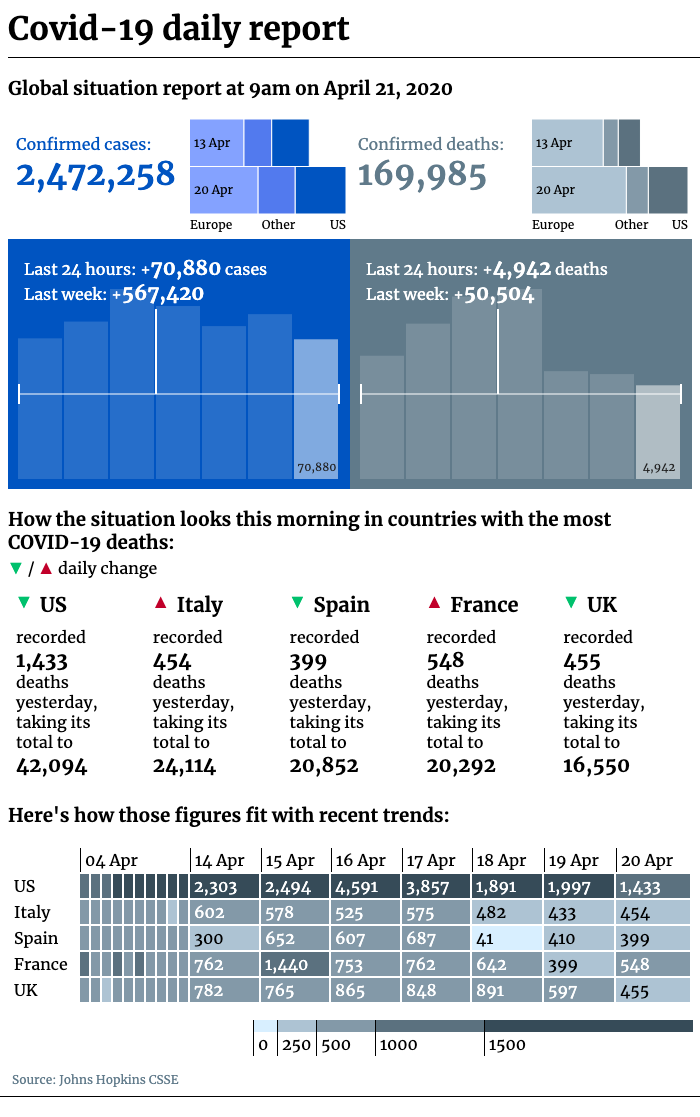 Italy saw a slight increase in its daily death tally – although numbers there, and across Europe, are still trending downwards from their peak.