Brazilian mining major Vale is replacing in-mine trucks with 23 miles of conveyor belts at its $20bn Serra Sul iron ore mine in the country to connect its deposits to a plant that upgrades ore.
The plan, which also includes construction of a second railway line through the Amazon, will allow the company to reduce the transportation costs from mine to port by up to $15 per tonne, halving current operational costs, reports Bloomberg.
The project is part of the company's strategy to regain its position as the second-largest mining company worldwide.
Vale project director Jamil Sebe told Bloomberg that the conveyor belts, which will be used across the Serra Sul mine, are expected to reduce fuel consumption by an estimated 77%, while decreasing emissions by the equivalent of 75,000 small cars.
Truckless technology has been previously used in various coal mines, but this is the first time a major iron ore mine has opted to fully replace its in-mine trucks with conveyor belts, according to Vale.
The Serra Sul mine project, a part of the Carajas mining complex in northern Brazil, comprises $8.1bn in mine investments and $11.4bn in railway and port investments.
Expected to commence production at the end of 2016, the project will add 90 million tonnes of capacity, or over 8% of global annual exports.
Carajas, considered to be one of the world's largest iron-ore complex, has reserves of 7.38 billion tonnes, which is sufficient to supply to China for a ten-year period.
Vale's plans to build a second railway through the Amazon rainforest to the Ponta da Madeira port in Maranhao is currently awating approval from the board.
The company operates nearly 10,000km of railroad network in Brazil to cater to its mines and to ship freight for other parties.
In addition to 330,000t of iron ore, the current 892km railway in Carajas transports manganese, copper and coal.
---
Image: Trucks will be replaced with conveyor belts at the Serra Sul project, a part of Vale's Carajas mining complex in northern Brazil.

Free Report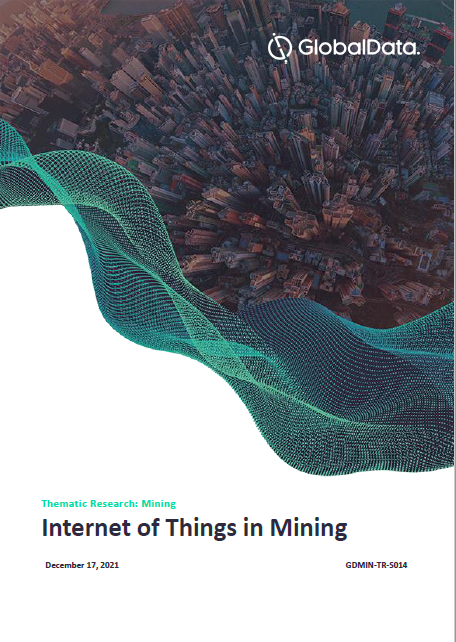 Determine the future strategies for IoT in Mining
IoT can be beneficial across the whole mining value chain, from prospecting to reclamation. The technology allows different assets and people to be monitored and accounted for across vast distances in hazardous conditions.
GlobalData's IoT in Mining Thematic Research report provides you with an in-depth lens into the impact of IoT on the industry. We highlight both the challenges and opportunities associated with the innovative technology now, and in the future. Our report also covers:
Major players and companies

 

Market size and growth forecasts

 

Case studies 

 

Sector scorecard

 
GlobalData predicts that the revenue from IoT in mining will grow to reach $1.9 billion by 2025, with a compound annual growth rate (CAGR) of 6.2% between 2020 and 2025. Ensure your company is proactive in adapting strategies and processes to help you remain competitive. 
Download the full report to get ahead of the competition
by GlobalData