Rio Tinto scraps plans to divest $1.3bn diamonds business
Mining major Rio Tinto plans to retain its $1.3bn diamonds business, after failing to find a potential buyer.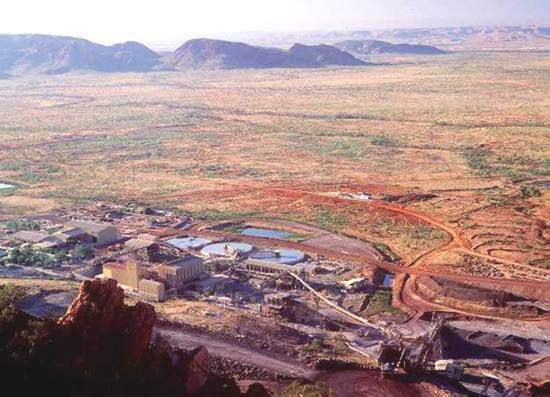 Mining major Rio Tinto plans to retain its $1.3bn diamonds business after failing to find a potential buyer.
This decision was taken following the conclusion of a strategic review which considered a range of options, including pursuing an IPO.
Tough market conditions, volatile commodity prices and rising debt costs have been stopping buyers from handing over their cash.
The unit, which is the world's third-biggest producer of rough diamonds, has been put up for sale in March 2012.
It operates a fully integrated diamonds business – right from exploration through to sales and marketing.

Rio Tinto owns a 100%-stake in the Argyle mine in Australia, a 60% interest in the Diavik mine in Canada, a 78% stake in the Murowa mine in Zimbabwe, and a stake in an advanced diamond project in India.
In 2012, the diamond unit posted a $43m loss, against a profit of $10m the year before.
Rio has been divesting several assets as it attempts to cut surging debts amounting to $19bn and close down non-profit making operations in order to retain its single-A credit rating.
Rio Tinto Diamonds & Minerals chief executive Alan Davies said that initially there was a positive market outlook for diamonds.
"After considering a number of alternative strategic ownership options it is clear the best path to generate maximum value for our shareholders is to retain these businesses," Davies added.
This month, Rio Tinto announced the sale of majority stake in IOC, the largest iron ore producer in Canada and called final bids for its 80% stake in the Northparkes copper and gold mine in New South Wales.
Several mining companies are struggling with weak demand, escalating production costs and low prices.
Barrick Gold was unable to divest stake in African Barrick Gold to state-owned China National Gold in January 2013.
Peabody Energy and Brazil's Vale have also failed to sell mines in Australia.
---
Image: The Argyle mine, located in the Kimberley region of Australia, is owned solely by Rio Tinto.