Deals this week: Solid Resources, DNA Precious Metals, Cuesta Coal and more
Canadian junior mining firm Solid Resources has signed a definitive and exclusive co-operation agreement with a subsidiary of Glencore Xstrata, for joint due diligence of the Cehegin project located in Spain.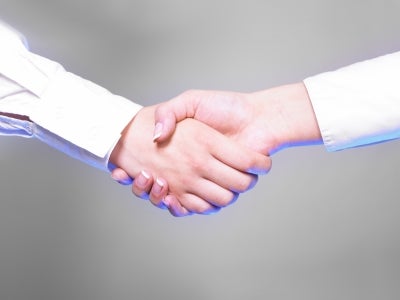 Canadian junior mining firm Solid Resources has signed a definitive and exclusive co-operation agreement with a subsidiary of Glencore Xstrata, for joint due diligence of the Cehegin project located in Spain.
The deal provides the potential for formation of a joint venture (JV) company to progress development of the formerly producing Cehegin iron ore mine situated in the Province of Murcia, south-eastern Spain.
As per the deal, Glencore would be granted a 20% interest in the Cehegin project while Solid will retain the remaining 80% stake.
The JV would progress exploration and phased development studies with the aim of identifying and constructing a new iron ore mine.
Solid Resources is currently in the late stages of re-opening the Cehegin iron ore mine in south-eastern Spain and is applying for an exploitation permit on its Alberta-1 tantalum/tin and lithium property in a north-western part of the country.

DNA Precious Metals has signed a binding agreement with with Excel Gold Mining to acquire additional mining interest on the Montauban mine property in Canada.
Under the deal, DNA Precious will acquire all of Excel Gold's Montauban mine property assets located in Notre-Dame-de-Montauban, Quebec.
The five contiguous claims feature a mining lease and a mining concession totalling an approximate surface of 76.84ha.
The mining claims are contingent to DNA's mining claims covering an area of about 340ha on the Montauban property.
DNA Precious said the acquired mining assets, described as Les Mines de Montauban, are fundamental to its currently 100%-claimed Montauban property mining claims.
Reported past production from Les Mines de Montauban includes 132,000oz gold, and 4,300,000oz silver, as well as 77,000t zinc, 24,000t of lead.
Cuesta Coal has executed a binding share subscription agreement with Hong Kong-based investment firm Hanford Holdings to raise A$8.4m for its Moorlands project in Queensland, Australia.
The first stage of the share placement involves the issue of 50 million shares at $0.11 with settlement to be completed on 30 October 2013.
The second stage involves the issue of 25 million shares at $0.116 with the settlement to be completed on the 30 November 2013 or when FIRB approval is secured.
Cuesta Coal said funds from the placement will be used for the continued development of the Moorlands project, which is situated near the Blair Athol and Clermont coal mines in the Western Bowen Basin of Queensland.
The company is currently finalising a 50-hole exploration programme at Moorlands and is targeting to commence a feasibility study in the first quarter of 2014 for a 2 million tonne per annum 30-year coal mine.
Aureus Mining has agreed with the Government of Liberia (GoL) to ratify a restated and amended mineral development agreement for its Bea Mountain mining licence.
The licence covers 457km² and includes the New Liberty gold project along with the Ndablama, Gondoja and Weaju exploration targets.
Aureus Mining said the agreement provides for a stable operating environment in respect of the legal, operational and fiscal parameters for the operations on the Bea Mountain mining licence.
The principal terms in the agreement include an income tax rate of 25%. The royalty rate of 3% remains unchanged, as does GoL's free and carried interest of 10%.
In addition, there are no taxes on import, though the company will pay customs fees of $300,000 per year.
The remaining term is 13 years with the right to extend for an additional term of 25 years.
Red Crescent Resources has entered into a letter of intent with London-based Ebullio Commodities to acquire all of the assets of the company and its subsidiaries.
Ebullio, which was established in 2007, manages a range of funds focused on commodities and natural resources.
Red Crescent aims to be voluntarily liquidated or wound up as soon as practicable after the assets are transferred to Ebullio.
Upon completion of the voluntary liquidation, Red Crescent plans to delist from the Toronto Stock Exchange and will apply to cease being a Canadian reporting issuer.
The due diligence process is anticipated to take several weeks, however both the firms are working on finalising a definitive agreement as soon as possible, with closing and the voluntary liquidation/wind-up to occur prior to 31 March 2014.
---
Image: Several agreements were signed this week. Photo: Courtesy of FreeDigitalPhotos.net.