Deals this week: Plymouth Minerals, NX Capital, Liberty Mines and more
Plymouth Minerals has agreed to acquire the high grade Numao gold project in Portugal.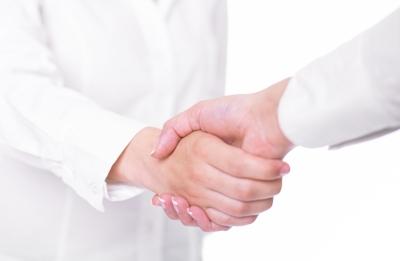 Plymouth Minerals has agreed to acquire the high grade Numao gold project in Portugal.
As per the deal, Plymouth Minerals will acquire a 95% stake in Minaport, which holds the Numao project and the Sarzedas project in central Portugal.
In 2010, the company discovered high grade gold at the Numao project during its maiden drill programme, which involved 18 diamond core hole for 5,242m.
Plymouth is planning to perform a second phase of drilling in the fourth quarter of 2013 or early 2014 to target extensions of known mineralisation, following completion of the acquisition, which is subjected to ASX and regulatory approvals.
Additionally, the company will test geological models to better understand the controls of mineralisation and intrusion related gold model.

NX Capital and its subsidiary, Montrose Energy, have agreed to acquire a uranium mining property in San Juan county, Utah.
The acquisition, which is expected to close on or about 10 October 2013, is for combined cash and the restricted common stock of NX Capital.
As per the deal, Montrose Energy will own, develop and operate the property as an exploratory mine.
NX Capital believes that the development costs of the property can be minimised by using infrastructure currently in place, and from previous work and research already performed.
The mine is situated near an uranium mill at Blanding, Utah, which is essential to the conversion of uranium ore into its more refined forms, particularly yellow-cake.
Colorado-based NX Capital intends to develop operations in the mining and energy industry in the western US.
Liberty Mines has agreed to acquire the Snow Lake gold project in Manitoba from QMX Gold.
The transaction is expected to complete on or around the 25 November 2013.
The Snow Lake property's assets include the New Britannia Mine with associated plant, infrastructure, and equipment, including a mill and tailings facility.
The property features about 104km² of mineral claims and leases containing more than ten known mineralised zones, including four gold deposits with 43-101 resources, three of which are production sites.
Following the acquisition completion, Liberty Mines said it will have immediate medium-term growth potential targeting 80,000 ounces of gold a year at the Snow Lake property.
The company will also have measured and indicated resources of 5,471,000 tonnes grading 4.14g/t Au for 728,000oz Au; and additional inferred resources of 2,367,000 tonnes grading 4.43g/t Au for 336,700oz Au.
Champion Iron Mines has agreed to sell its remaining interest in the Attikamagen Lake project to a subsidiary of Century Iron Mines.
After completion of the acquisition, Century Iron, indirectly and directly, together with Labec Century Iron Ore will own a 100% stake in the project.
Labec Century is a joint venture formed with WISCO Canada Attikamagen Resources Development & Investment to develop the project.
Champion Iron said consolidating Century's interest in the project will better allow it to go ahead towards production at Joyce Lake and other parts of the Attikamagen Lake facility.
Exploration company Champion is focused on developing its iron resources in the provinces of Québec and Newfoundland & Labrador.
The company holds a 100%-interest in the Fermont Iron in Quebec.
Sentosa Mining has exercised its option to acquire a 100% interest in the Darvii Naruu copper gold project in Gobi-Altai Province, western Mongolia.
Sentosa said that to complete the purchase it will issue 5,500,000 fully paid ordinary shares and an 0.5% Net Smelter Return Royalty for 100% ownership of Australian firm St Nicolas Mines, which owns 100% of Niquaero.
Niquaero is a Mongolian registered company that will own the seven mineral permits for the 62,736ha project.
The Darvii Naruu project is situated within the South Gobi Arc ,which hosts Rio Tinto's Oyu Tolgoi porphyry copper gold deposits.
Sentosa signed a letter of intent earlier in 2013 to acquire the project and has commissioned 1,620 line kilometres of aeromagnetic-radiometric data and two independent technical reviews.
---
Image: Several mining agreements were signed this week. Photo: Courtesy of FreeDigitalPhotos.net.