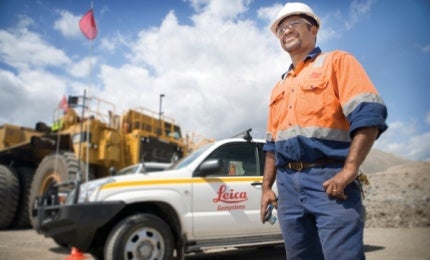 Leica Geosystems Mining is committed to your success, providing a proven support system through the Leica Active Customer Care (ACC) programme. Leica ACC has been specifically designed to cater to the differing needs of customers around the world. No matter what your location is, Leica will support you through its 24/7 service.
The company's dedication to your site's performance starts with the careful selection of the best people for the job, and carries on into the development of cutting-edge products that only incorporate high-quality components.
Building on this, Leica Geosystems ensures that its communication channels are always open and that response times are rapid, to maintain your site's optimal operation.
The Leica ACC programme includes:
Direct contact and communication between site personnel and Leica Geosystems' experts
Multiple options for engagement, including the web-based Leica Active Customer Care portal, email and phone
How do I protect my site with Leica ACC?
To enquire about a suitable support level or to arrange immediate cover, please contact your Leica account manager.
Leica Geosystems, industry leader in measurement technology, announced today its iCON excavate machine control solutions...