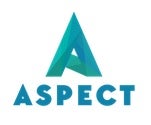 Hazard identification, risk assessment and development of mitigation plans for organisations.
Risk assessment is the art of foresight. Risk management is the science of mitigation.
Identify, assess and control the risk of harm
A risk profile enables you to identify the critical risks to your business and focus resources in areas where they are needed most. Building a good risk register helps build a good management system.
The Aspect team works with clients to identify hazards within their business or projects, assess the initial risk and brainstorm solutions to eliminate or mitigate risks. Risks are then re-assessed to determine their residual risk. We produce a risk assessment document with a residual risk action plan, which makes it easier for organisations to assign responsibilities. Aspect helps to identify strategies that enable risk:
Reduction (optimize – mitigate)
Sharing (transfer – outsource or insure)
Avoidance (eliminate, withdraw from or not become involved)
Retention (accept and budget)
Benefits
Safety and environmental experts help you identify hazards and assess risks.
With multi-sector experience, our experts will cross-pollinate solutions and controls.
Senior management participation enhances outcomes and raises risk awareness.
Demystify risk management.
Have access to great risk management tools
Contribute to your overall risk strategy
Mining houses across Australia have over the years led the battle to demonstrate that financial success can be achieved in harmony with industry best practice...
Reducing liability and enhancing reputation.