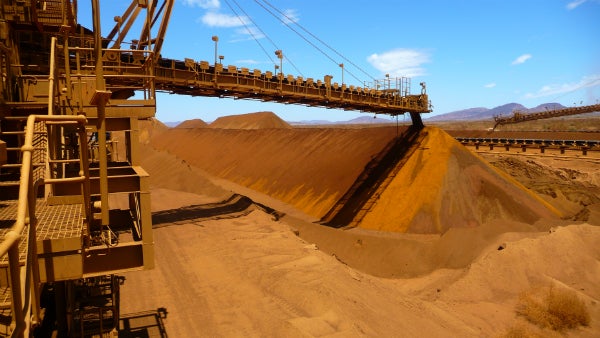 Rainstorm's PDX is a high-quality, biodegradable, concentrated ore conditioner used to blend with iron ore and coal ore types to control dust.
The system also improves processing capacity by improving plant throughput, as less water is used which reduces blockages.
The solution is a highly effective, non-invasive ore conditioner that works by modifying surface chemical aspects in fine ores to render them more hydrophilic, shift zeta potentials and agglomerates them.
By using PDX to manage the conditioning of ore bodies, it is possible to reduce moisture content of the ore. Through ore blending with PDX, you can improve the water-to-fine particle relationship, for improved flow throughput and minimising water content by reducing the DEM. This reduction in DEM results in improved throughput and high volumes of ore processed.
PDX enhances materials-handling characteristics by either adding it to the ore stream with water to lower the DEM, or blending the concentrated solution to wet and sticky ores.
Considerably less dust is generated in very-low moisture content ores, where water addition is limited
Key features of PDX includes:
Bio-chemical ore conditioner
Significant reduction in dust extinction moisture (DEM)
Reduces dust generation in dry ores
Reduces blockages in processing for wet and sticky ores
Improves the flow moisture range
Improves moisture to particle contact
Concentrated solution mixed to the ore
Breaks down over wet clay
Biodegradable, does not alter ore properties
We have had good feedback from clients and colleagues for over a decade as to...