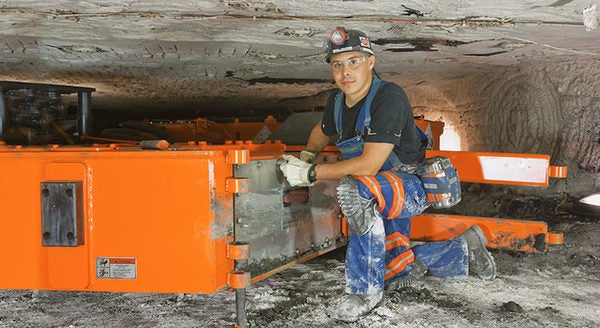 Joy Global's lifecycle management (LCM) programmes help you maximise productivity by optimising your equipment performance throughout its life in the mine.
We offer a variety of LCM programmes, including:
Cost-per-ton contracts
Cost-per-hour contracts
Machine exchange and parts programmes
Preventive maintenance programmes
and will partner with you to configure a solution that meets your needs.
Depending on your requirements, we can manage your entire Joy Global fleet or simply provide tools to help you better manage it on your own.
Our LCM solutions link mines to the world's largest direct service network, connecting with you from more than 130 locations in 18 countries. Our direct service model links you with our entire organisation, from field services to factory engineering and all disciplines in between. Our network gives you direct access to experts whenever support is needed.
Since we understand that each mining environment has unique challenges, we partner with you to accurately and effectively scope your requirements. We work in tandem with you to develop customised service support, ranging from replacement parts to dedicated service.
We work with you to continually review and optimise these strategies to meet your operational and production requirements, focusing on lowering the cost per ton, increasing production, and supporting a zero harm environment.