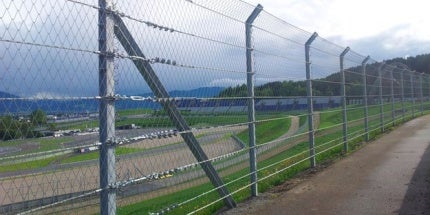 Special nets and cages protect people and infrastructures against flying debris and shrapnel after a detonation or explosion.
Geobrugg's safety solutions are used in chemical plants, testing facilities and machine shops, as well as silos and storage areas containing explosive substances.
ROMBO: high-tensile steel wire mesh for maximum safety
ROMBO high-tensile steel wire mesh has been developed specifically for high-energy impacts and is three to four times stronger than conventional steel wire mesh.
ROMBO is used in a range of hazardous areas and by a many security sectors. It is the ideal solutions for protecting people and infrastructures.