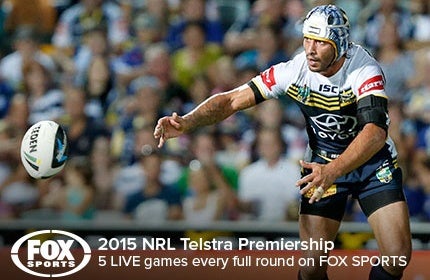 Entertaining solutions that put you in charge
Foxtel Mining and Workforce Accommodation Packages are designed with the needs of the mining industry in mind. You'll have access to an outstanding range of premium content, including sports, drama and entertainment, movies, news and documentaries.
Quality entertainment is increasingly connected to employee welfare and workplace satisfaction. Foxtel is committed to ensuring everything goes smoothly, from installation to maintenance, so the knowledgeable technical team will be on hand 24/7.
Foxtel box in-room
For the ultimate home-away-from-home feeling, a Foxtel iQHD or My Star HD box offers the freedom to choose how, when and what they watch in their rooms. The in-room box lets them record, pause and rewind live shows, so no matter when they're on shift, they'll never miss their favourite shows.
Choose from the standard package on a 24-month plan with more than 35 channels, or the platinum package, which offers more than 80 channels.
Manage costs
Having the Foxtel set top box in the room provides the flexibility to have the subscription costs tied directly to your manning level at each site. Simply advise in advance which services to turn off or on, depending on occupancy.
This flexibility means sites can increase the quality of entertainment with an overall reduction in cost compared with having a smaller, centrally distributed line-up of Foxtel channels.
Create the right atmosphere with Foxtel
Having Foxtel in your wet mess and dining areas offers a great opportunity to bring workers together while they're relaxing. Main Event and UFC events can also be supplied on demand.