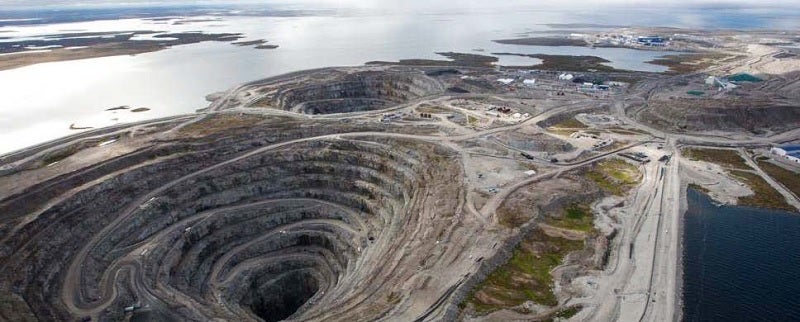 Maptek Evolution is a fully featured open-pit scheduling solution, which delivers practical, high-value schedules.
Evolution produces medium, long-term and strategic life-of-mine schedules which reduce operating costs, enabling users to maximise the value of a deposit without compromising performance.
This enterprise level scheduling solution optimises net present value using grade cut-off techniques, a proven method for maximising project value. Evolution also optimises the haulage fleet to deliver cost savings early in the schedule.
Further savings can be achieved with waste dump optimisation. Benefits include deferred capital expenditure, minimised clearance costs and improved waste planning. An efficient rehabilitation stage means environmental bonds can be returned sooner.
Evolution delivers systematic production schedules along with a practical development plan. Intelligent algorithms allow users to concurrently consider multiple objectives, without needing to aggregate data.
Evolution is an agile, dynamic solution for targeting complex, real world challenges. Different scheduling scenarios can be rapidly assessed to present the best options for evaluation and development. Mine planners can then make efficient decisions [regarding scheduling] to reduce costs and maximise resource utilisation.
Multiple schedules
Generating multiple schedules from a single simulation run, Evolution uses the entire dataset to schedule across the planning horizons. This helps ensure the consistency of tonnage and grade throughout the mine life. The fine granularity of Evolution means it is easy to know which block ore has been mined from and where it will go, ensuring valuable ore is not left in the ground.
Solving complex real world problems
Schedule setup and configuration is easily achieved through a user-friendly interface. The dynamic multi-blending and stockpiling approach in Evolution allows users to combine different attributes to get the right mix for maximising value in any period. The solution combines strategic production schedules with development plans.
Evolution processing power, driven by industry-leading genetic algorithms, and use of cloud-based technology allows complex schedules to be generated in minutes. Mine planners can dedicate time to fine tuning constraints, rather than waiting for schedules to process.
Streamlined workflow
Evolution delivers a seamless workflow from strategy to short term scheduling using a single data source. Easy to set up and learn, Evolution allows users to get results within hours. Haulage is integrated into the continuous flow of scheduling information, leading to an optimal schedule that maximises value.
Fully attributed Vulcan block models can be imported into Evolution for scheduling, and schedules are clearly animated to enhance communication across the operation. Management, shareholders and the team on the ground can be informed where each mining block is moved at each stage of the schedule.
PDF Available