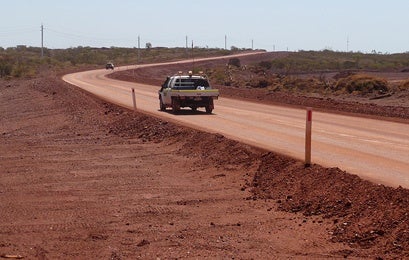 Rainstorm offers Dustmag™, a dust control and ground stabilisation treatment for roads.
The system helps mine sites improve the condition of their access routes and any uneven dirt tracks. The liquid is quick and easy to apply to roads forming a tight, compacted surface that remains useable even under frequent traffic of heavy-vehicles.
Originally made as a by-product, Dustmag is an eco-friendly fluid that is safe and benign. Rainstorm can supply environmental reports and information on request.
One single application ensures sturdy, dust-free roads for several months.
Dustmag™ has been used extensively across Australia since 1983, to create dust-free roads. The company supplies road its stabilisation solution to major mining companies, as well as government and civil organisations.
Key features of Dustmag include:
Very durable road surface dust control treatment
Effective stabilisation and compaction agent
Tight bound surface under heavy traffic
Top-down application for roads and yard areas
No watering for months post-application
Water-blend option available to prevent evaporation
Easy-to-use, ready-to-go and no mixing required
Environmentally benign, non-toxic and naturally farmed