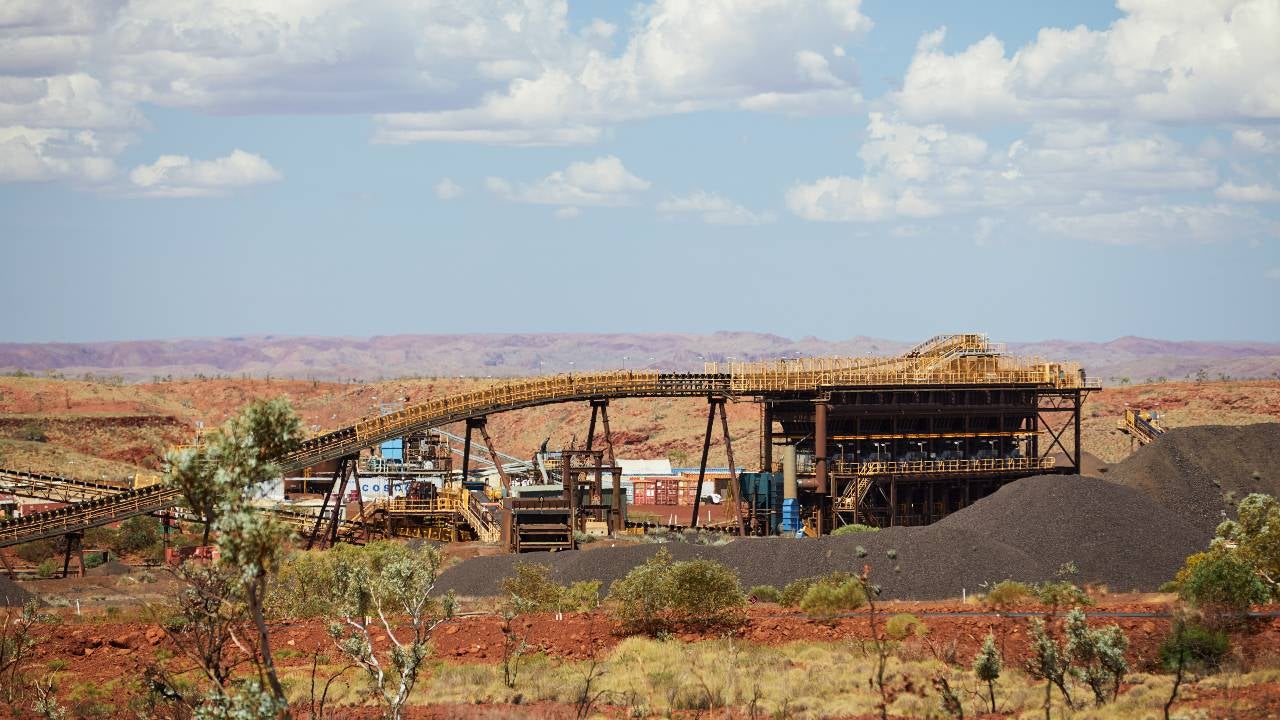 Australian miner Fortescue Metals Group has committed to an ambitious target to mitigate the environmental footprint of its iron ore mining process and achieve net-zero scope 3 emissions by 2040.
In an announcement on Tuesday, Fortescue committed to addressing its emissions across its entire global value chain, including crude steel manufacturing, which accounts for 98% of its scope 3 emissions.
To achieve this, the miner plans to develop projects and technologies focusing on reducing emissions from iron and steel making and working with current and prospective customers on the application of the technology and the supply of green hydrogen and ammonia.
In addition to the long-term net-zero goal, Fortescue also set several medium-term targets. Firstly, a reduction in emissions intensity levels from Fortescue's ores shipping by 50 % by 2030. Secondly, a reduction in emissions intensity levels from steelmaking by Fortescue's customers of 7.5% by 2030, to 100% by 2040.
Commenting on the announcement, Fortescue chief executive officer Elizabeth Gaines said: "Climate change is the most pressing issue of our generation and at Fortescue, setting stretch targets is at the core of our culture and values. We are proud to set this goal to tackle emissions across our value chain."
Key initiatives
To achieve this target, Fortescue will focus on accelerating several key initiatives:
Conversion of existing maritime vessels, including Fortescue's fleet of ore carriers, to be fuelled by green ammonia.
Supporting the adoption of green ammonia in new vessel construction.
Pursuing opportunities for emissions reduction and elimination in iron and steel making, facilitated by renewable energy and green hydrogen.
Research and development work to produce green iron and cement from Fortescue ores at low temperatures without coal.
Through these initiatives, Fortescue is seeking to move from being a major consumer of fossil fuel to a major clean and renewable energy exporter.
Setting a precedent
Fortescue has become the first major miner to commit to achieving net-zero scope 3 emissions produced by its customers, including steelmakers, by 2040.
This is in stark contrast to its closest rivals, namely BHP and Rio Tinto. BHP, for example, has signalled goals to lower its scope 3 emissions but has failed to include the Asian steel mills that burn its coals and iron ore, which make up the biggest share of its scope 3 emissions.
In response to the announcement, The Australasian Centre for Corporate Responsibility described Fortescue's target as a "bold and welcome commitment".
"Fortescue's bold target overshadows the lack of ambition by BHP and Rio Tinto, whose absence of firm targets for steelmaking is looking increasingly lacklustre," the group's climate director, Dan Gocher, said.
This announcement will likely pile further pressure on the other major Australian diversified miners to follow suit and introduce a strategy to set firm targets on their scope 3 emission reduction plans.