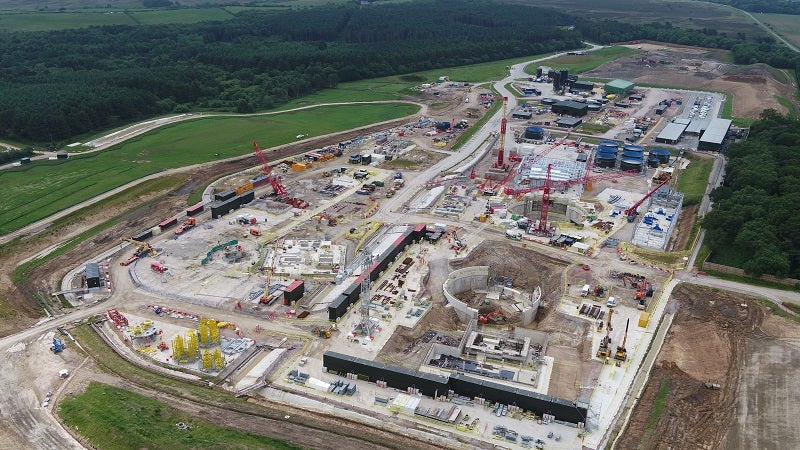 UK-based mining company Sirius Minerals has been forced to cancel a $500m bond issue after the UK government refused to back its potash mine in the North Yorkshire Moors.
Speaking to the Financial Times (FT), Sirius Minerals chief executive Chris Fraser said: "If we go all the way to March and we have not brought additional funding into the project, then obviously at that point in time we will be down to a minimal number of staff.
"Anything to do with the UK and major capital projects is a big challenge for any financing at the moment."
A government spokesperson added: "We cannot comment on commercially sensitive matters. All requests for financial support must meet necessary lending criteria.
"When examining any request for financing, we have to assess the potential of a project against the need to protect taxpayers' money."
Sirius will now look for a partner in the private sector to fund the project, naming sovereign wealth funds such as EuroChem or a major mining group like BHP as possible investors.
News of the bond issue cancellation hit Sirius's share price hard as it lost over 50% of its value, falling from 10p to 4.67p a share on 17 September. At the time of writing, Sirius's stock price had fallen by a further 15% from 3.97p a share, giving it a current market capitalisation value of just over £277m, having been valued at £1.7bn in August 2018.
Sirius Minerals share price in 2019
Labour Party MP for Redcar Anna Turley condemned the government's decision, posting a statement on Twitter saying: "This is devastating news. The Sirius project is a major global investment providing over 1200 jobs on Teeside and North Yorkshire. […]
"Tory warm words about commitment to Teeside and a Northern Powerhouse are ringing hollow today."
The potash mining project
Sirius wants to extract polyhalite from the mine, which the FT described as the UK's "biggest mining project in a generation." However, the market for polyhalite is very niche, with just one other company, Israel-based ICL, selling the product worldwide.
Sirius Minerals first began exploratory drilling for the mine in July 2011. It was initially planned to be developed in two stages, with phase 1 expected to produce 6.5 million tonnes per annum (mtpa) and phase 2 13 mtpa from the Zechstein deposits under North Yorkshire.
The project faced backlash from the Campaign for National Parks, which argued that the environmental harm caused by the project would outweigh the economic benefits, but it was eventually authorised by the North York Moors National Park Authority in June 2015.
The company now has six months to secure funding for the project otherwise before it will cease operations, risking 1,200 jobs in the area.