Six Wheeler
4WD Vehicle Conversions for Mining Fleets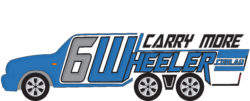 Address
1 Brook St,
North Toowoomba,
QLD 4350,
Australia
Phone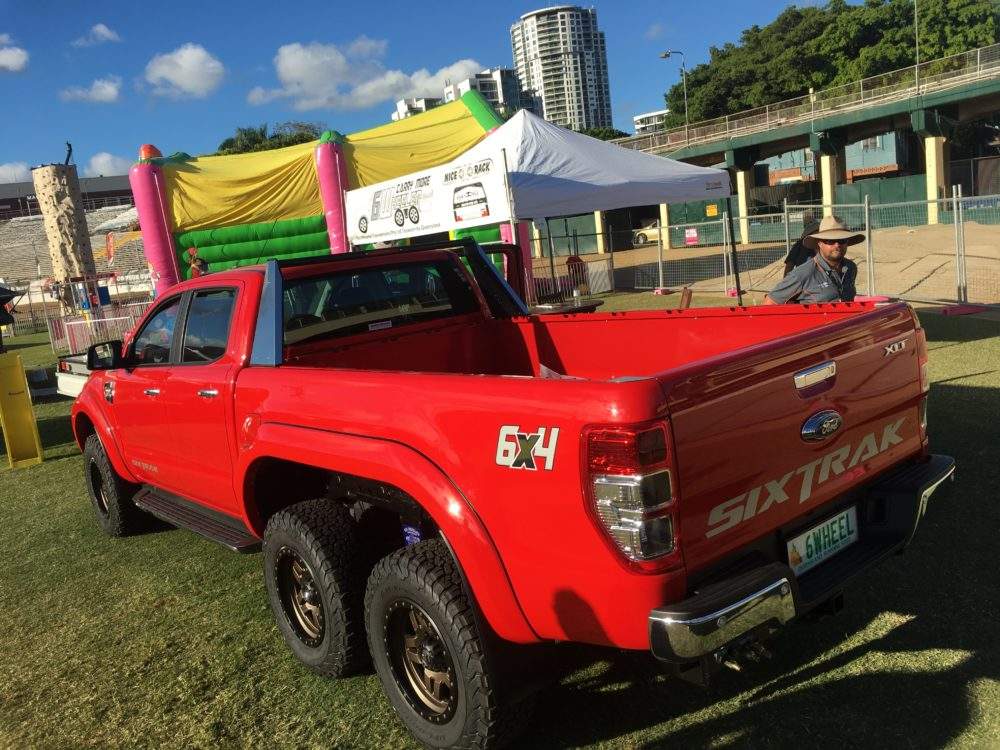 Six Wheeler Conversions converts modern four-wheel drive (4WD) utes to increase gross vehicle mass (GVM) and towing capacities.
We aim to resolve load carrying and towing issues in both on and off-road mining and fleet vehicles.
High-performance four-wheel drive vehicles for the mining sector
Two major benefits of a Six Wheeler conversion is increased towing capacity and payload levels, making them popular for vehicles carrying heavy loads and /or towing.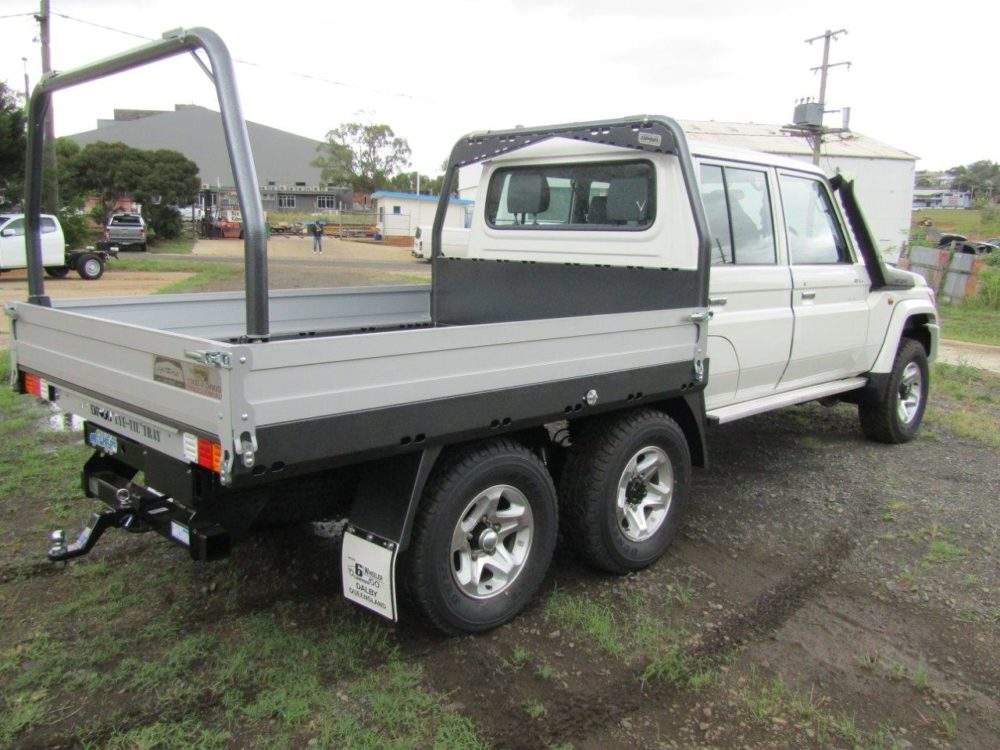 Six Wheeler converts heavy-duty, off-road vehicles to increase towing and gross vehicle mass (GVM) levels.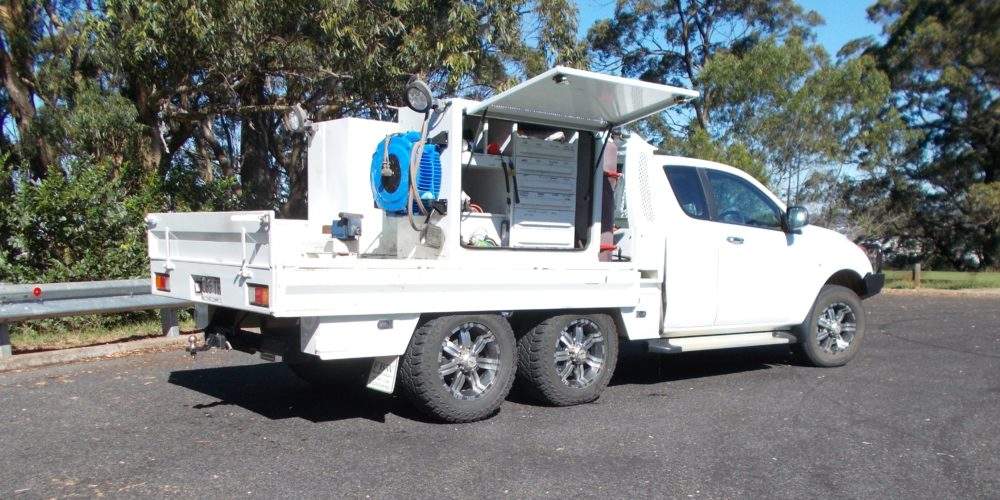 Our conversions enable enhanced payloads, off-road safety and stability.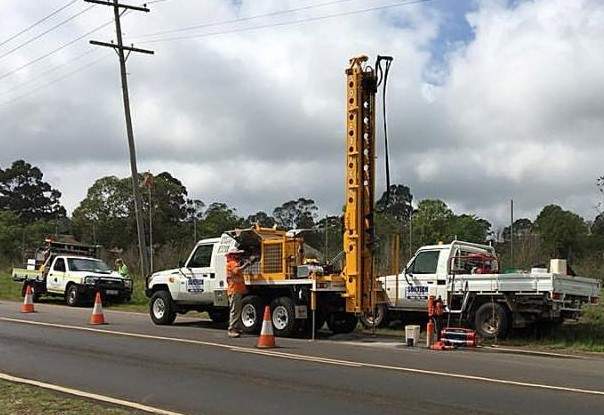 All Six Wheeler designs are tested and certified to suit each vehicle.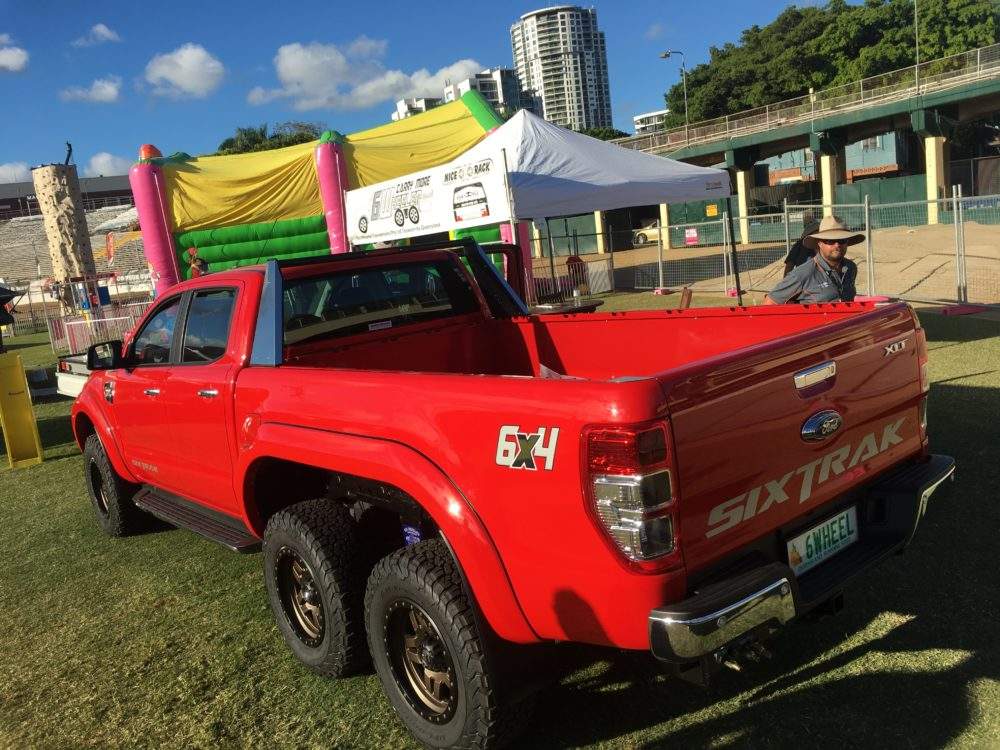 Six Wheeler offers a range of accessories to complement our portfolio, including the patented Eye-Tie ute tray.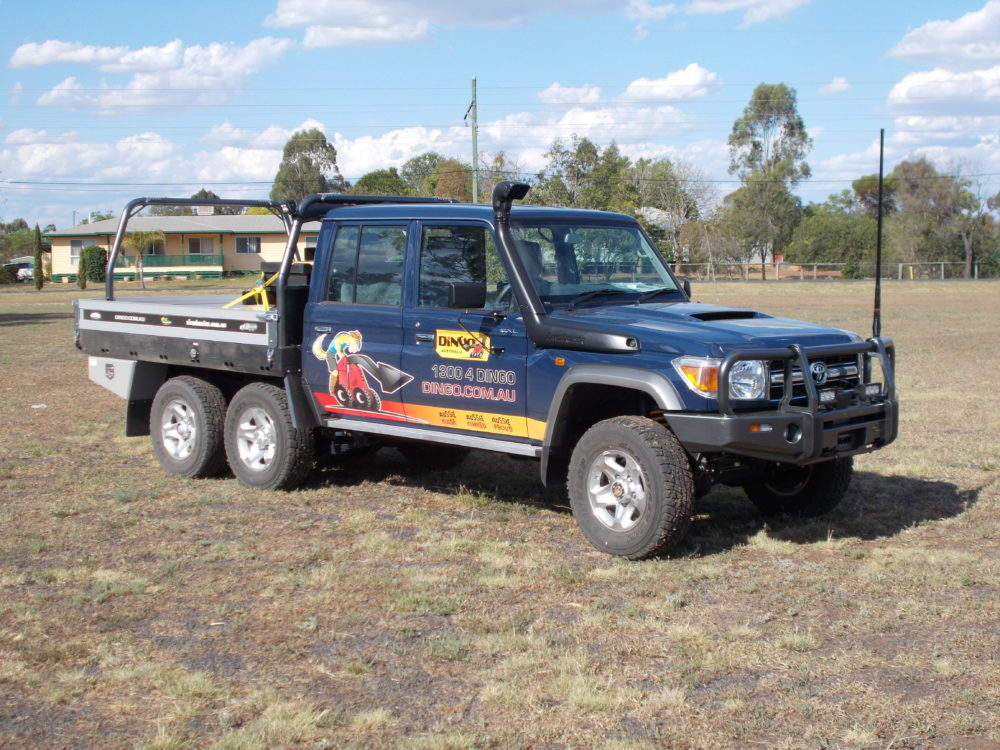 We have now delivered more than 1,600 six wheelers vehicles worldwide.
Other benefits include:
Increased payloads: up to two tonnes (t)
Improved GVM's: up to 4,495kg on a car licence, or higher on a light truck licence
Longer trays: up to 3.6m on single cabs
More stability on and off road, resulting in decreased body roll
Enhanced towing capacity: up to 4,500kg
Upgraded safety with superior braking ability with the braked rear axle
Better off-road ability in comparison to a fully loaded 4×4
Improved ride and comfort
For many years, the caravanning industry has provided a larger share of the revenue pool. However, with a growing GVM and compliance issue across numerous industries, Six Wheeler is now providing an affordable and versatile solution for many sectors to meet their workplace health safety (WHS) and transport department compliance requirements, along with an increased tray length and a safer, smoother ride.
Second-stage manufacturing approvals (SSMs) mean that our vehicles are federally compliant, allowing us to increase original equipment manufacturer (OEM) GVM and tow ratings. All designs are engineered, tested and certified to suit each vehicle.
Vehicle conversions for industrial, heavy-duty applications
Six Wheeler's conversions provide a suitable platform for fleet, mining and service vehicles.
A typical conversion will see the GVM of most vehicles increased to 4,495kg so the end user retains a car licence, but higher heavy-vehicle GVM variants are possible. Land Cruiser VDJ series utes can have a GVM up to 5,495kg and a towing capacity increase up to 4,500kg with a gross combination mass (GCM) of 8,995kg. These are available with custom trays ranging from 2.6m to 3.5m, which increase vehicle functionality for extended work away from main hubs.
Many different brands have been converted over the years, but Six Wheeler has four current models with SSM approval. These include the Ford Ranger, Mazda BT-50, Isuzu D-Max, and the Toyota Land Cruiser 79 series in both single and dual cab variants.
Under separate approvals, we have also converted Holden Colorados, Nissan Navaras, Toyota Hiluxes and Ford F250s, and currently have a VW Amarok conversion that is almost ready for testing.
The foundation of our conversions is a 6×4 lazy axle set-up. The host vehicle is largely untouched, but we add the braked, rear lazy axle and new leaf spring suspension. This system has been refined on several very heavy load carrying vehicles and typically gives a 60:40 load share between the drive wheels and the lazy axle to achieve high-performance articulation.
Ute trays and vehicle accessories
Six Wheeler distributes and manufactures a range of accessories to complement our products, including the patented Eye-Tie ute tray.
Capable of carrying up to 2.5t, these hybrid steel and alloy trays allow any load to be securely tied down within the tray from an array of internal 'Eye-Tie' points.
Our team has also recently released the 'SupaTub', a 2.4m style-side ute 'tub', which suits the Rangers and current BT-50s, along with chassis strengthening kits.
About Six Wheeler Conversions
Six Wheeler has been operating since 1985 and while originally based in Dalby in our sister company Dingo Mini Diggers' facility, we relocated to Toowoomba in 2012, before moving to larger premises in early 2017.
Our team has now delivered more than 1,600 Six Wheeler vehicles worldwide.
Six Wheeler Conversions Pty Ltd
1 Brook St
North Toowoomba
QLD 4350
Australia



Telephone Number




Email Address




Links
Six Wheeler
11 Owen St
Dalby
QLD 4405
Australia