Duraquip is a supplier of heavy-duty transport solutions for the mining, agricultural, industrial, and earthmoving sectors across Australia.
We aim to provide high-performance equipment to meet the requirements of the widely varying equipment standards throughout the mining sector.
Our portfolio includes off-road floats, dollies, trailers, liquid tankers and side-tippers for logistics and material handling applications.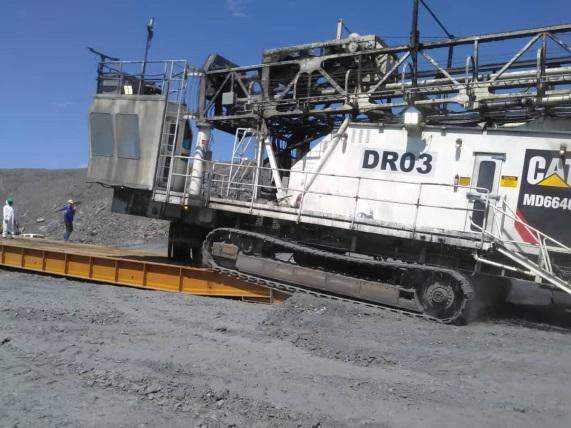 Gooseneck detached and front loading commences.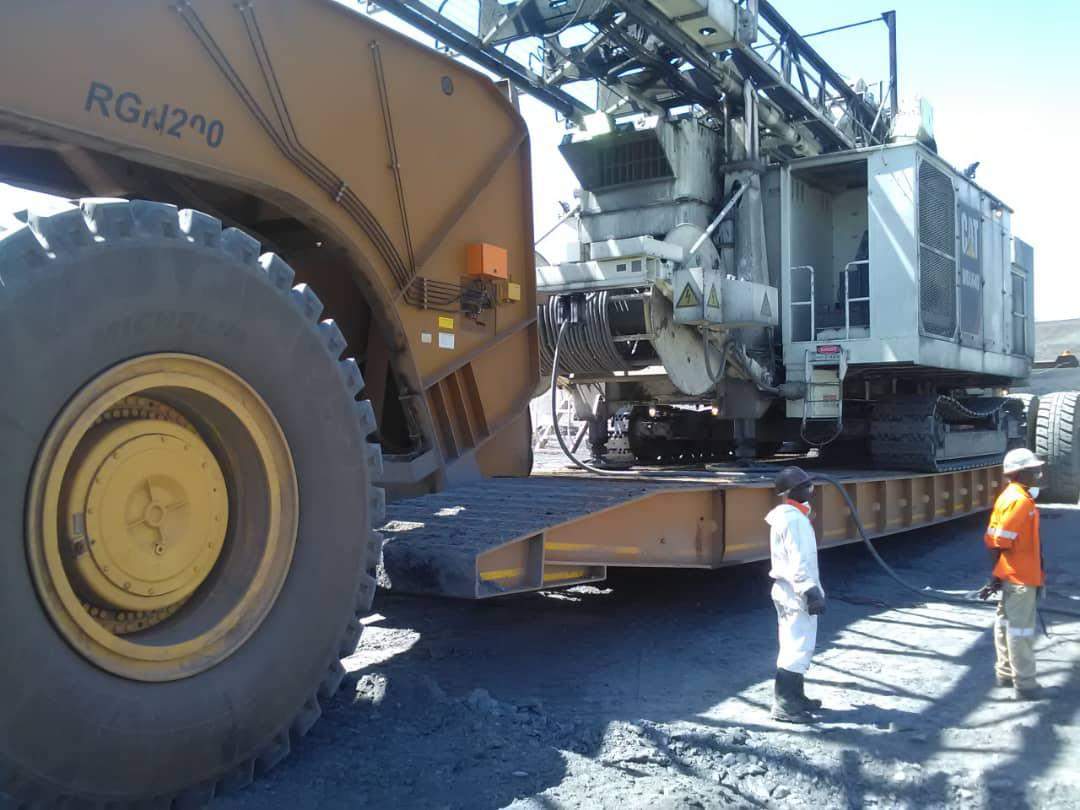 Gooseneck reconnected and ready for mobilisation.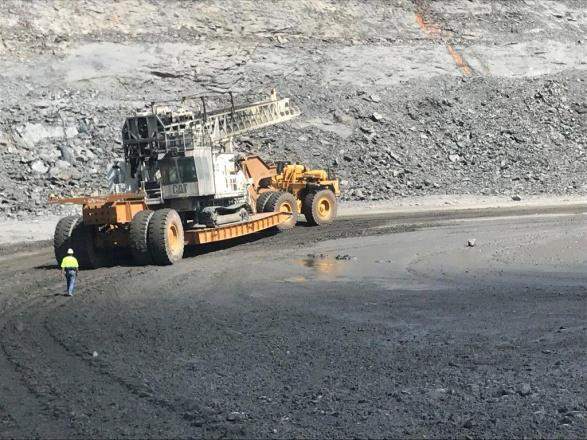 Mobilisation underway.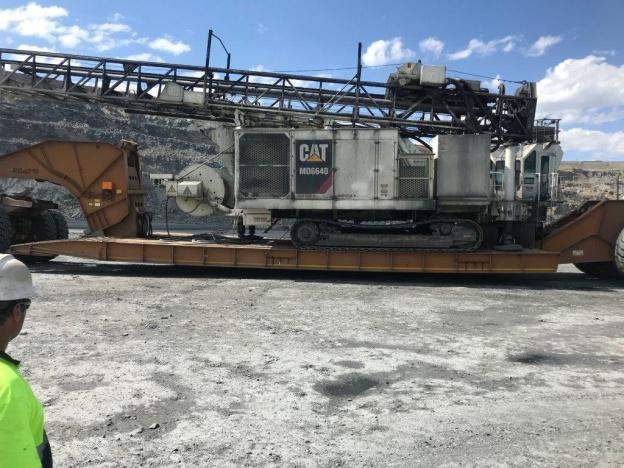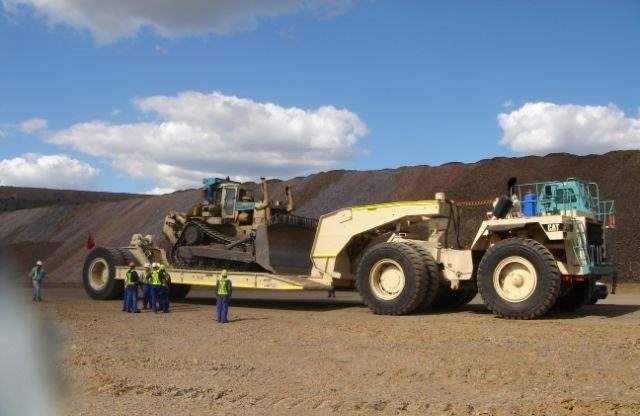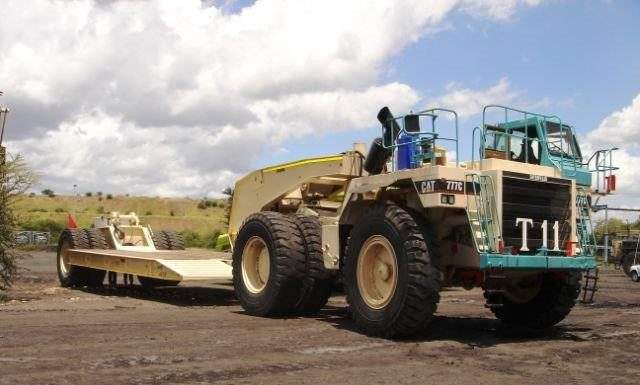 Custom-built, removable goose neck mining floats
Duraquip's removable goose neck (RGN) off-road floats are custom-built to your requirements.
Designed to safely load and carry equipment, our off-road mining floats feature a low ramp angle and excellent braking capabilities. Large equipment can be loaded and carried quickly and cost effectively.
The Gooseneck stays attached to the Tractor and can be utilised to connect to other trailed units (eg. Water tanker) which makes for unrivalled utilisation of the tractor.
Floats range in size and are available between 20T and 400T capacity. Larger models are available upon request.
Customisable dollies for mining operations
Duraquip dollies are available in tri-axle or tandem-axle configurations, and can come with rubber or plastic mudguards.
Our dollies are available with a range of suspension and axle options, as well as ballrace or fixed fifth wheel variants.
Front-load drop deck trailers
Our drop deck trailers feature a 45ft-long deck with a front-load rack, toolboxes and water tanks as standard. We follow high-quality design and build practices to ensure a long-lasting performance.
We also offer a range of accessories such as three-way container locks, lower deck container bolsters and freight gates.
Side-tippers for handling of mined materials
Duraquip's side-tippers feature a rubber-supported bowl, which increases shock absorption for minimal fatigue damage. Side-tippers incorporate a stronger sandwich-style chassis construction to enable a longer service-life.
They incorporate a stronger sandwich-style chassis construction to enable a longer service life.
Tarping, suspension and axle system options are also available.
Stainless-steel liquid tankers
Made with 4.7mm 316-grade stainless-steel, our specialised Liquidator liquid tankers are accessible, and easy and safe to operate.
Featuring an innovative design, tanks are fully baffled to avoid surging issues, and an anti-vortex designed sump enables rapid discharge and thorough drainage.
Our tankers come with either left or right-hand discharge capabilities, in addition to hydraulic or engine-driven pumps. They also feature freshwater tanks, toolboxes and hose holders to enhance personal health, safety and convenience.
Duraquip offers a wide range of tanks in a number of finishes, including polished stainless-steel, sand-blasted or custom-painted.
Demountable / combo and permanent options are also available.
3D-designed truck bodies
Duraquip's truck bodies are rear-trailer ready and custom-built to deliver a high-quality service.
We create a fully 3D design to ensure that your truck body meets your specifications. We can also incorporate roll-over protective structure (ROPS) or truck power take-off (PTO) fitments if necessary.
Additional features of the truck bodies include in-cab controls, rope rails and an air tailgate.
Heavy-duty transport equipment supplies
Duraquip has an inventory of loose or fitted transport equipment, which is available at competitive rates.
We offer axles, tyres, haulforce rims, straps, plastic guards, chains, tow couplings and a range of equipment for operators.