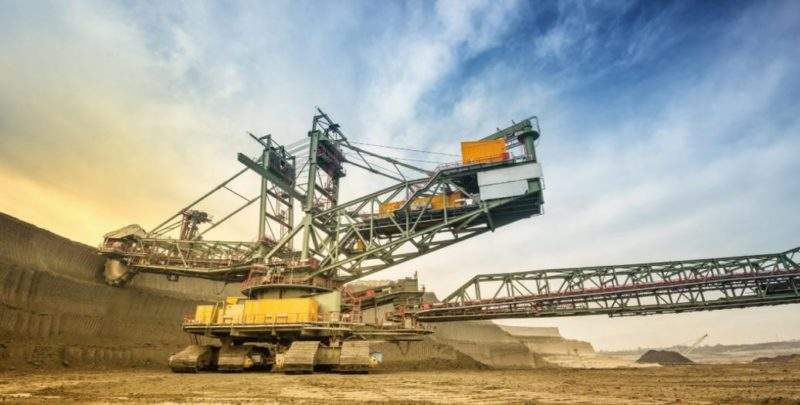 Tutis provides workforce compliance solutions for the mining industry in order to help miners ensure they always have the right workforce with the necessary skills to safely and productively do their jobs.
This includes facilitating compliance with workplace health and safety (WH&S), industry standards, mining acts, corporate policies and procedures, corporate strategies, and wider stakeholder and community standards.
Risk management and compliance services for mining applications
Tutis offers strategic and practical advisory services across compliance, workforce capability, skills and vocational training applications in order to deliver consistent account management and benefits realisation services to clients.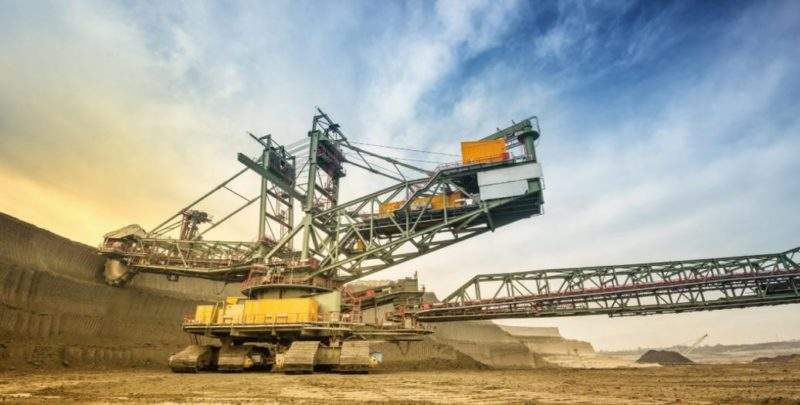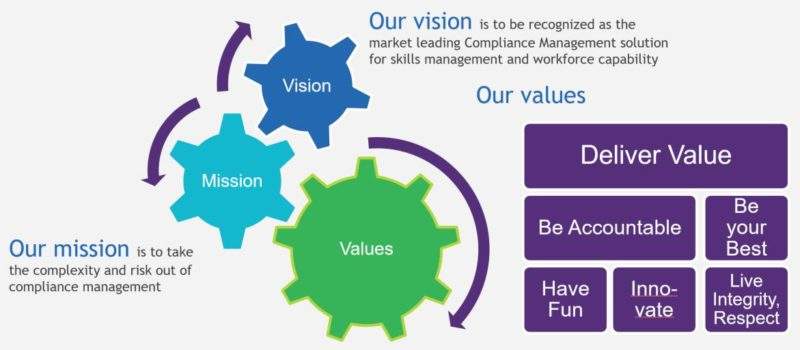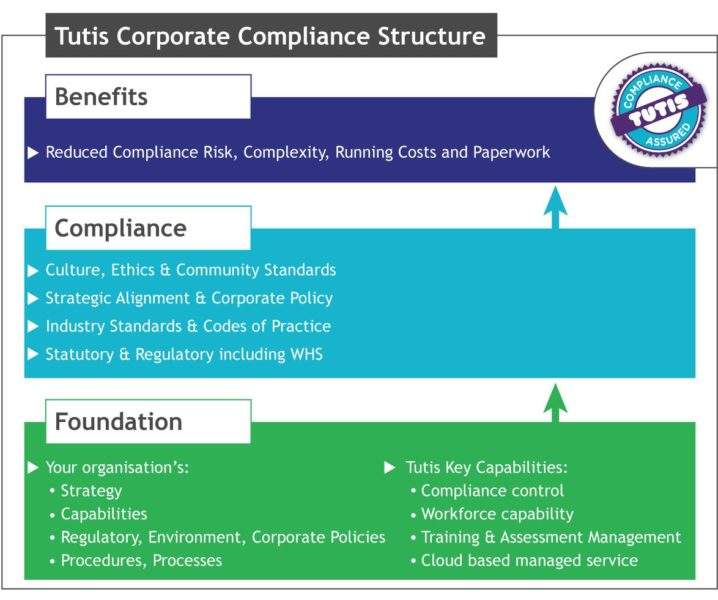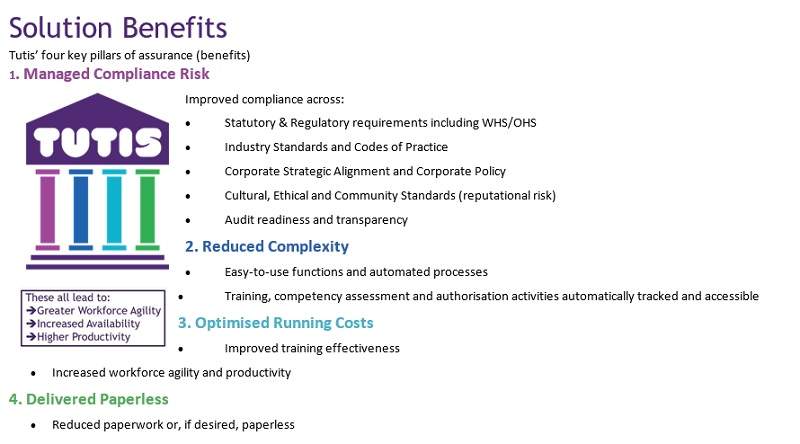 We configure our solutions to offer project management, change management and end user TUTIS solution training, as well as upgrade or extend course materials and standard operating procedures to e-learning applications. Our products can also be easily integrated into current Enterprise IT Ecosystems.
Tutis works with industry professionals and clients to identify market requirements, as well as establish strategic product roadmaps for effective product development.
Cloud-based compliance software
Titus' software platform supplies paperless processes, automated workflow and full audit trails, enabling companies to perform a wide range of tasks such as the identification of workforce skills requirements through capability evaluation and skillset gap analysis, induction, training, assessment, competency, authorisation, permits and access.
The platform also provides functionality to coordinate training course and assessment development and mapping to industry standards, managing updates, version control and release management.
Integrated human resources management capabilities
Tutis provides integration with common enterprise resource planning / human resources (ERP / HR) systems and has been designed for fitting within enterprise IT eco-systems.
Not only are we experienced in ensuring that all personnel are trained to safely and productively perform their roles, but our team is committed to delivering assured compliance and has a strong track record in supplying a wide range of benefits. This includes workforce agility and skillset management, pre-site inductions, staff and contractor onboarding, auditable training records and incident management.
Our products also ensure improved performance, regulatory and corporate compliance, and consistent improvement and integration with existing systems.
SaaS compliance solutions
Tutis is a supplier of Cloud-based Software-as-a-Service (SaaS) solutions under a managed service model. Our products are scalable, secure and enterprise standard, as well as run on Amazon Web Services (AWS).
Our holistic compliance software solutions include:
TUTIS_Enterprise for workforce capability and training functions. Features include onboarding, skillset and learning management, mapped assessments, paperless records management, dashboards, reports, authorisations and work permits. The solution is also available with mining-specific functionalities such as incident management and integration with the international standards database.
TUTIS_Train for registered and professional training providers. The system provides compliance processes across all training, assessment, student management and reporting activities. It also comes with assessment and reporting capabilities such as compliance reports and configurable dashboards.
Tutis provides holistic, Cloud-based compliance solutions, either used by customers themselves or delivered by us as a managed service.
The purpose of our solutions is to deliver compliance assured; Tutis would love to help your organisation achieve this.  Contact us to find out more.