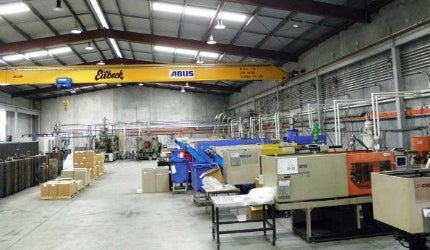 Total Plastics Solutions are plastic injection moulders with over 30 years' experience in the plastics industry. We offer in-house design and engineering, state of the art equipment, and the strength of over three decades of experience.
It produces a range of our very own road safety products, such as traffic cones and delineators through to food containers for the hospitality industry.
The company supplies councils, energy companies, exploration companies, traffic control companies, and many more. It can also assist clients from concept through to creation.
With a wide range of injection moulding machines from 4.2kg shot down to 20gm shot the company has the range of machines to handle most products.
Total Plastics Solutions aims to at all times maintain the upmost levels of service for its customers and strives to place itself at the forefront of its competitors.
Total Plastics Solutions provides the following products and services to our clients:
Custom plastic injection moulding services
Custom plastic extrusion profiles
Manufacture and supply of food storage containers
Manufacture and supply of traffic safety products
Manufacture and supply of business advisory services
Manufacture and supply of bar chairs for the construction industry
Toolmaking services
Total Plastics Solutions mission is to help our clients build and develop sustainable, profitable businesses. Our aim is to:
Be known for supplying on time quality plastic injection moulded components
Introduce growth strategies for continual business improvement
Visit the company website for more information.
Total Plastics Solutions is proud to announce the introduction of a brand new robot into...