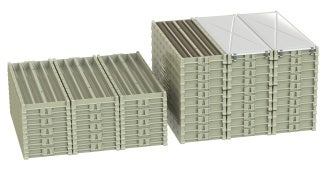 Yandina Plastics is the proud manufacturer of the Discoverer® core tray in Australia.
Yandina Plastics director Tanju Kadir said: "This means that we completely control the production process from the sourcing of quality raw material, right through to the packaging of the finished product."
"This in-house management of every aspect of the manufacturing process right through to despatch means that our customers can expect and receive a world-class product each and every time they order a Discoverer."
"Every Discoverer also comes with a badge of authenticity, so you can be assured that you are receiving the genuine product from our factory in Australia, not some cheaper quality imitation from overseas."
"Our product has been proven in the field since 1995 and we are extremely confident of the quality and longevity, so much so that we now proudly offer a limited lifetime warranty on the Discoverer. We believe a world first for any core tray."
The Discoverer core tray now comes with a limited lifetime warranty. Visit the company website for further information.
Total Plastics Solutions is proud to announce the introduction of a brand new robot into...