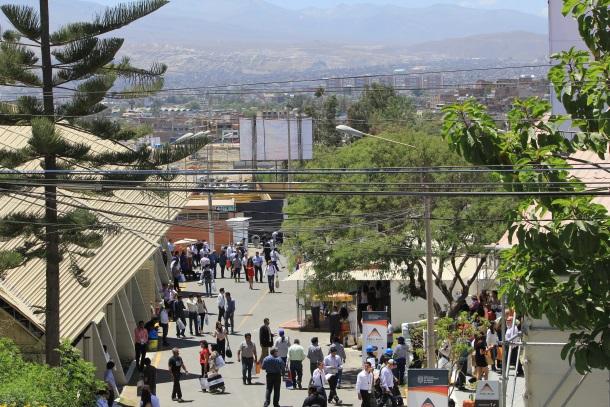 Yandina Plastics' managing director Tanju Kadir recently took an exciting trip to Peru and Brazil to attend trade shows, and to Vale for mine site visits, in an effort launch the Discoverer core tray product throughout Latin America.
The adventure commenced with a short stopover in Santiago, Chile, where Tanju met with distributors to finalise negotiations for the launch of the Discoverer in to Chile's local market.
Tanju's next port of call was Arequipa in Peru. It was an amazing place to hold Peru's premier mining expo Extemin and his stay was made even more memorable as he shared accommodation with the employees of Hudbay Minerals.
Tanju headed to Belo Horizonte in Brasil for the Exposibram trade show, where Yandina's valued distributor Tribel Do Brasil hosted a wonderful stand showcasing the unique Discoverer core tray to important Brazilian industry leaders.
Tanju's next steps were to go into the Amazon, where he visited a Vale mine site in the middle of the jungle in Carajas.
For the final park in the three week tour, Tanju met with Vale's procurement team, hosted by Trade Start Queensland. This introduction has led to some exciting developments, watch this space to hear news of more exciting innovative products from Yandina Plastics; proud manufacturers of the Discoverer brand.
---
Image: The view from Extemin Peru trade show. Photo: courtesy of Yandina Plastics.
Total Plastics Solutions is proud to announce the introduction of a brand new robot into...