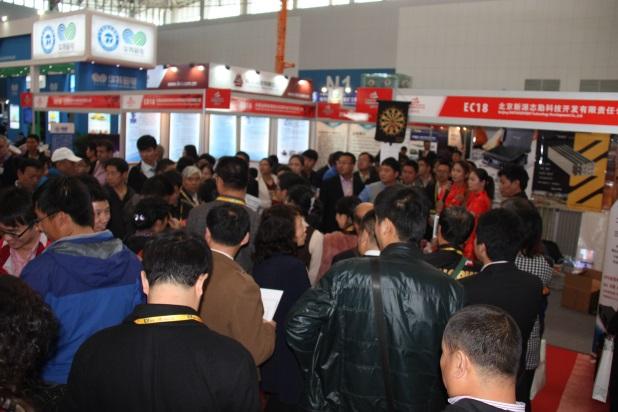 At the end of 2013, Yandina Plastics' valued distributor, Beijing XINYUANZHION Technology Development Co. Ltd., presented the Discoverer core tray products at the China Mining Expo in Tianjin, for the second year in a row.
The annual event ran over several days with more than 50 countries represented and thousands of visitors attending. It was an opportunity to network with the hundreds of exhibitors showcasing the mining industry's latest products.
Yandina has received overwhelming feedback about the company's Discoverer core tray product. In a country where manufacturing is considered low-cost, end users in the drilling industry are willing to forgo cheap, inferior-quality imitations of the Discoverer core tray for the genuine product, which is manufactured in Australia to exacting standards.
By attending the China Mining Expo, Yandina's Chinese distributor has gained increased market insights for exporting the Discoverer core trays into new regions within Mongolia, the Middle East and South East Asia.
Yandina Plastics looks forward to a continued business partnership with Beijing XINYUANZHION Technology Development Co. Ltd. for many years into the future.
---
Image: Delegates gather around to see live demonstrations of the Discoverer core tray. Photo: courtesy of Yandina Plastics.
Total Plastics Solutions is proud to announce the introduction of a brand new robot into...