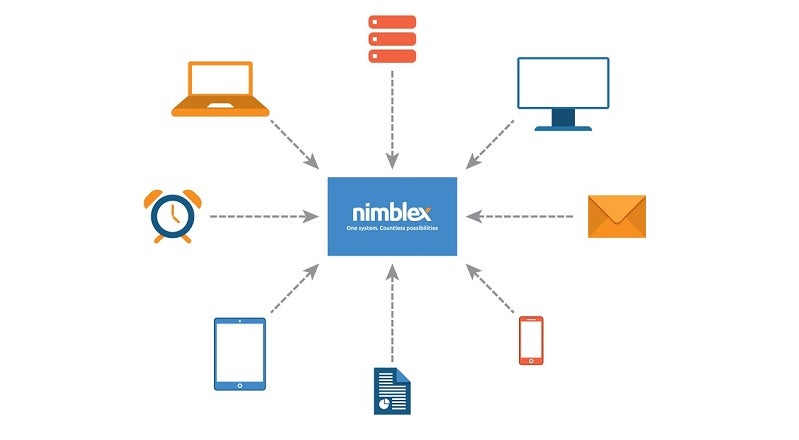 The Nimblex Platform, by eBMS, is a proven web-based software platform, which allows for the creation of tailored management applications without the need to write code, long lead-times, risks or big budgets.
Solution examples include Procurement, Contract, Project, Risk, Audit, Safety Management, Quality Assurance and many more.
Simple is better, and Nimblex solutions can be synchronised with the expectations and level of complexity to best fit the needs of users and desired management outcomes. Start with one or a bundle of applications depending on your needs.
Nimblex can be Cloud-hosted or self-hosted.

Nimblex offers you the option of configuring all your solutions on a single platform, so clients can share business rules, data, reports and user rules across various Nimblex applications.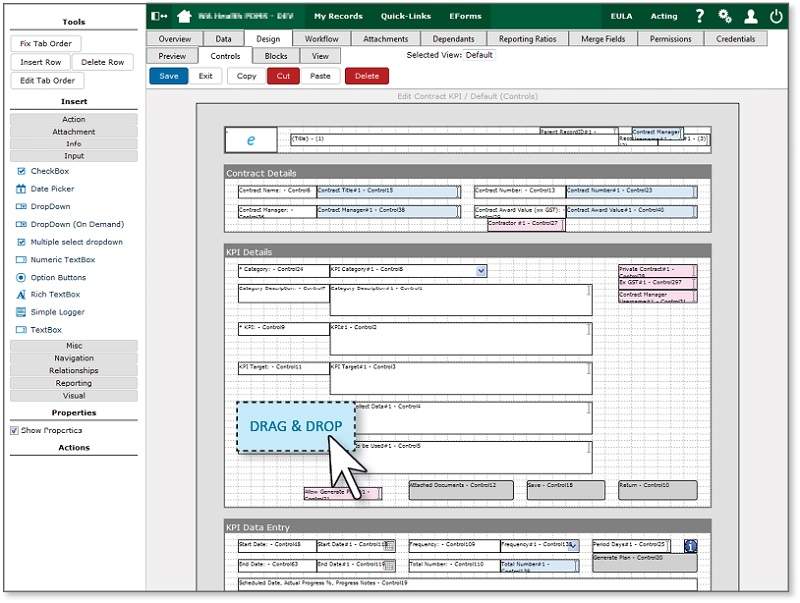 The flexibility offered by the platform is due to its unique drag-and-drop configuration capability.

Nimblex is a web-based solution, which means that clients have access to your data from anywhere with Wi-Fi or a mobile signal.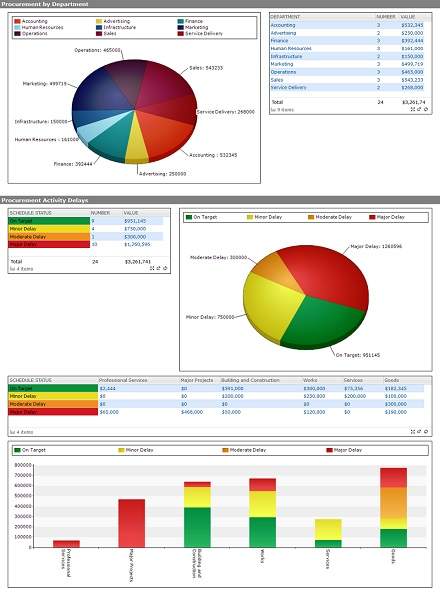 The real-time reporting, task tracking and automated alerts can improve the decision-making process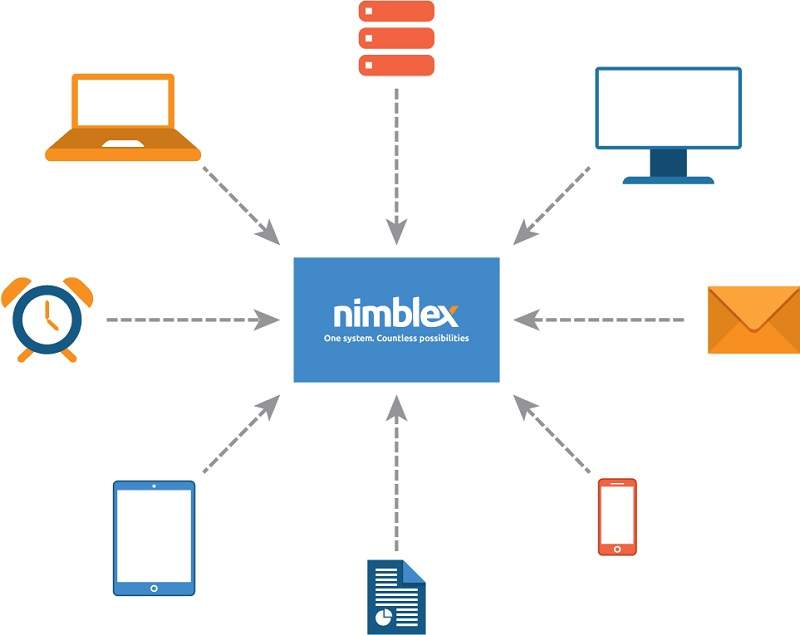 Nimblex offers options for integrating with other software systems such as third-party API or database access, scheduled file import, or the company's JSON API.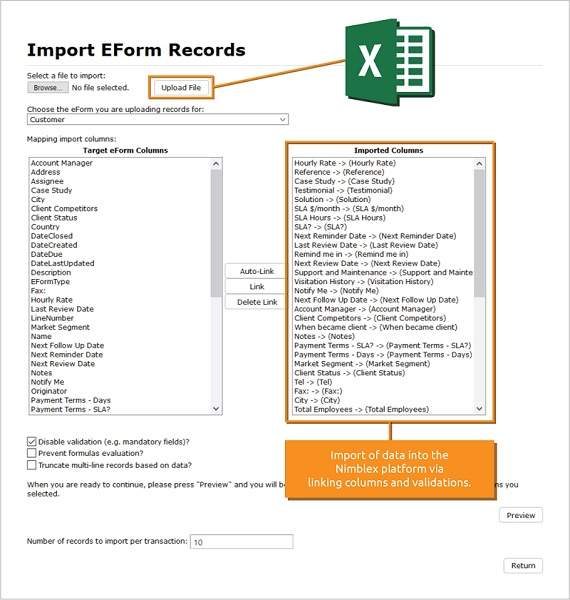 Nimblex allows end-users to import data from various sources.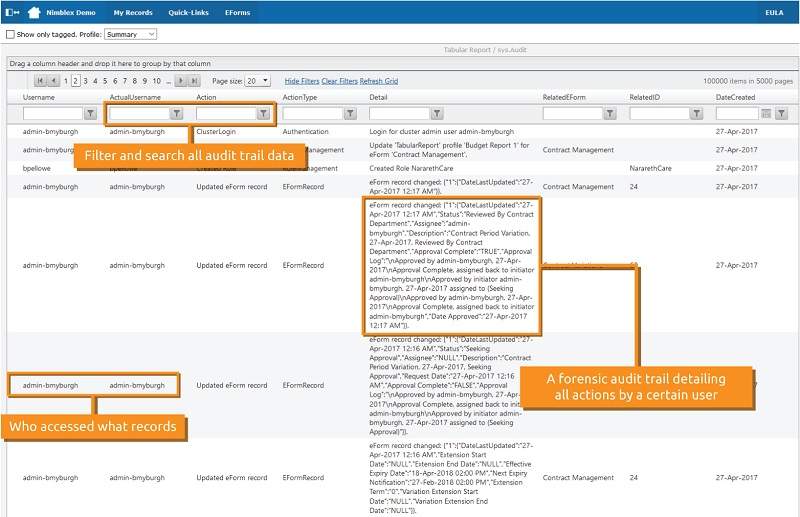 Nimblex captures all user activities when working on the platform.

Clients have control over what different users have access to.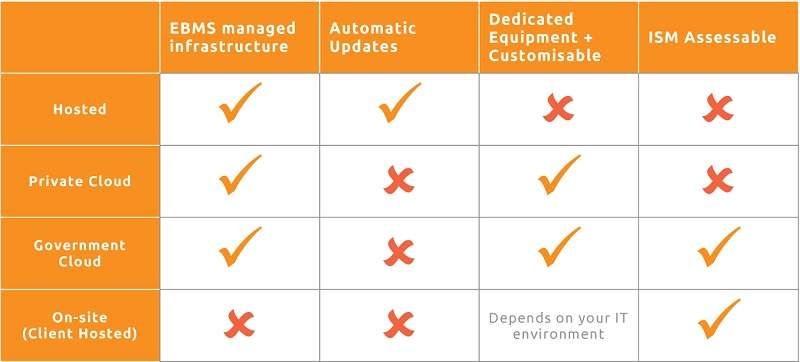 A hosting or deployment option is required to use a Nimblex system. EBMS offers four different hosting options to suit client requirements, namely Nimblex Hosted, Nimblex Private Cloud, Nimblex Government Cloud and Nimblex On-site (Client Hosted).
The Nimblex Platform is a certified Australian-made product by eBMS in Melbourne, with a proven track record.
Flexible software platforms for the creation of mining applications
Nimblex offers a drag-and-drop configuration capability to replicate your unique data capture, process flow and report requirements. It offers features such as smart forms, reporting dashboards, process routing, automated communication, dynamic workflows, electronic sign-offs, document creation, action tracking and much more.
All organisational processes are always exposed to constant change. The Nimblex Platform will always stay in-step with your changing needs.
The flexibility of the Nimblex Platform makes it super easy to shape around your current and future requirements.
Also, it is ideal for the digitisation of a unique process which uses multiple spreadsheets, problematic SharePoint solutions or old database technology. Examples are drilling reports, and workshop and maintenance controls.
Configurable software applications and real-time monitoring
Nimblex provides rapid application development and deployment to enable management teams to improve policy and strategic initiative implementation. It will also help staff to avoid being trapped behind spreadsheets or other slower ways of trying to manage outcomes.
The platform's applications are configured so that it is intuitive and easy to navigate, while it is kept simple and scalable, allowing a quick return on investment (ROI) and longer application lifespan.
Real-time alerts enable faster and informed decision-making, with consistent updates and developments, allowing better uptake for users.
Previous case studies
The Nimblex platform has been used by a wide range of mining operators across Australia, including Drillwest and the Australian Premium Iron Joint Venture (APIJV).
To provide web-based procurement and contract management system that would automate the procurement and document approval process and offer multi-user access for APIJV, eBMS created a customised solution to manage compliance to their unique procurement and contract management policy.
In addition, the company custom-built a platform that serves Drillwest's precise and complex processes and reporting requirements, with real-time monitoring and equipment reporting capabilities in a single system.