Carlson Software develops design and surveying software, field data collection and machine control products for the global mining, civil engineering and construction industries.
We also provide integrated technology solutions, from data collection to design and construction.
We believe that the mining, quarrying and construction industries need the right hardware for data collection, with an emphasis on ease-of-use, innovative feature sets, technical support and software integration with cross-product compatibility.
Carlson Software's suite of solutions is suitable for a wide range of applications, including data collection; engineering design and drafting; construction estimation; machine control; and mine planning, modelling and scheduling.
We focus on being the leading independent surveying and design solutions provider for the mining and construction industries, while continuing to develop innovative, relevant products and high-quality customer service.
Innovative mining software and machine control solutions
Our Carlson Mining platform is a technically advanced mining software for design and efficient operation of mines worldwide.
Our machine control solutions enable clients to reduce idle time and increase production rates, which minimises costs while enhancing efficiency.
We are the largest provider of mine software for coal mines in the US and are becoming internationally recognised. Carlson Mining 2018 modules are compatible with AutoCAD®, versions 2010 to current, and are available with IntelliCAD® 8.3 built-in.
Laser scanning systems for the mining industry
Carlson has always had a traditional focus on the mining industry with software, hardware and machine control solutions.
However, with the recent acquisition of the mining, mapping and module product lines from Renishaw in 2017, we now have the ability to provide laser systems, which enhance our product portfolio and allow us to provide more comprehensive solutions to our users.
With the new in-house capabilities, Carlson Software can also now work in other industries, including marine hydrographic, military, highways traffic management, altimetry and security.
Machine control solutions for 3D drilling applications
Carlson Software's Machine Control solutions regulate global positioning and 3D machine control applications through open standards, easy-to-use software interfaces and a cost-efficient price/performance proposition for the mining, landfill and construction sectors.
We aim to meet the needs of mining, construction and 3D drilling markets with state-of-the-art 3D machine guidance, positioning, monitoring, reporting and production analysis solutions.
Customer support
Carlson Software provides free technical support for all of our clients.
Our continued focus on a proactive approach to user feedback and support, as well as providing customer-driven features in our systems, has enabled us to maintain excellent user retention over the years.
About Carlson Software
Founded in 1983, Carlson Software's team has a wide range of expertise in computer science, mining, civil engineering and surveying.
Our sales and development teams have backgrounds in our core markets as qualified professionals in their respective fields to ensure we are providing the highest-quality, most relevant solutions.
World-class systems and sensors for high-performance mapping, surveying, positioning and measuring, even in extreme environments.
The internal gyro within the C-ALS Gyro ensures this can be done without using a magnetic compass and without needing to rely on any mechanical alignment devices.
This case study refers to how Dallas Hydraulics added the Carlson Boretrak Survey procedure into the company manual to share with their branch mines worldwide.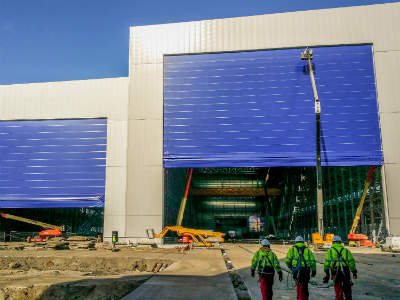 The Éléonore gold project is located in the mineral-rich James Bay region of Quebec, Canada, one of the ten biggest gold producing countries in the world.
This acquisition enhances Carlson's existing offerings for the benefit of its customers, including former Renishaw customers.
Available new in SurvCE and SurvPC 6.0 is powerful Hybrid+ Surveying, which is a mixed use of GNSS and robotic total station measurements.
Carlson Software, Inc.
33 East Second Street
Maysville
KY 41056
United States of America
Asia Pacific region
Carlson Software Australia Pty Ltd
43 Stubbs Street
Kensington
VIC 3031
Australia
Europe, Middle East & Africa regions
Markerkant 1338
1314 AN Almere
Netherlands