ORELOGY
Mine Planning and Optimisation Consultancy Services
ORELOGY Consulting Pty Ltd (ORELOGY) is a specialist mine planning consultancy with extensive experience in the planning and management of mineral resources.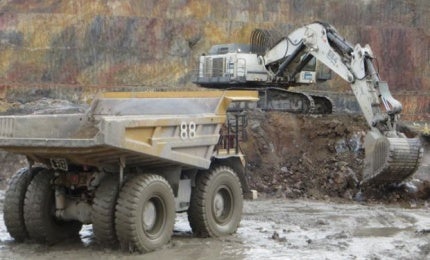 ORELOGY Consulting Pty Ltd (ORELOGY) is a specialist provider of mining consultancy, with extensive experience in the planning and management of mineral resources.
Planning and project consultancy for the mining industry
ORELOGY differentiates itself from its peers by offering clients a small, experienced and agile group of mine planning professionals that can react quickly and efficiently to clients' needs and market unpredictability.
The company also provides problem-solving through the application of both brain power and technology, with a focus on the open pit scheduling space.
Mine project management, design and ongoing support
ORELOGY delivers a range of professional mine planning services that include study and project management, open pit and underground mine design. Once operational, scheduling, technical reports, ore reserve estimates, due diligence, cost modelling and equipment assessment services are available, as well as ongoing site support.
Its clients include a number of the world's largest miners in Australia, Africa and Asia, with many being repeat customers.
The company's personnel have extensive operational and consulting experience in a range of commodities worldwide. As a result, it brings a global understanding of the mining industry to assignments and develops practical solutions within a strategic framework.
ORELOGY's continued success can be directly attributed to the professionalism, diligence and innovation of the team.
Open pit mine scheduling technology
ORELOGY has always sought improved ways to deliver practical solutions to its clients. As part of this improvement process, the company developed EVORELUTION, an open pit mine scheduling solution that harnesses a variety of optimisation techniques.
EVOREVOLUTION is a fully featured, open pit solution that delivers strategic schedules that maximise value through to detailed tactical schedules, which focus on equipment utilisation.
In October 2014, Maptek, the provider of VULCAN general mining software, acquired the EVORELUTION suite of products from ORELOGY, re-branding it as Maptek EVOLUTION.
Maptek is a leading provider of innovative software, hardware and services for the mining industry, with offices in North and South America, Africa and Australia. Maptek's acquisition is a validation of the unique and proven product developed by ORELOGY.
ORELOGY will continue to be the preeminent user of EVOLUTION worldwide.
Mine consultancy and software partnerships
ORELOGY has entered a partnership agreement with South Africa and Perth-based project management and engineering house DRA. The arrangement is set to enhance both companies' service offering and market share in the Australasian mining industry.
This partnership agreement brings together DRA's extensive knowledge of the African mining market and its diverse service offering with ORELOGY's project optimisation expertise, specialist software and client base in Australia.
The combined service offering of the two groups is particularly suited to assisting junior miners with getting projects off the ground in Africa, and this market is the initial focus for the partnership.
About ORELOGY
ORELOGY was established as a two-person consultancy in March 2005 in Perth, Western Australia. Since then, the company has organically grown to a team of ten full-time professionals.
The Motheo copper project in Motheo, Botswana is expected to be commissioned in the third quarter of 2023.
ORELOGY
Unit 1, Bluenote Building
162 Colin Street
West Perth
WA 6005
Australia