Hitachi Consulting
Management Analysis and Optimisation Solutions to Solve Real-World Problems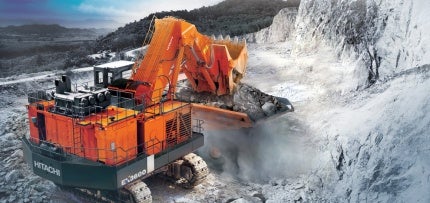 Hitachi Ltd, headquartered in Tokyo, Japan, delivers innovations that answer society's challenges with its talented team and proven experience in global markets. Hitachi is focusing more than ever on its social innovation business, which includes infrastructure systems, information and telecommunication systems, power systems, construction machinery, high functional materials and components, automotive systems, health care and others.
As the management consulting arm of Hitachi Ltd, Hitachi Consulting combines the skills and delivery capabilities normally found in a niche industry provider with the additional depth and breadth of capabilities usually only found in a large global firm. It has been the company's deliberate aim to recruit only senior and experienced people into the company. Its consultants have an average of more than 25 years of experience in their chosen discipline, and many have worked for end-user customers, so they are experienced in delivering projects within large corporations. This approach means Hitachi Consulting is uniquely positioned to gain an in-depth understanding of the business issues your organisation is facing and can design and deliver the most appropriate solutions to drive measurable business value.
Hitachi Consulting helps you get more value from your mining dispatch operations
There's been an average downward trend in mining equipment productivity since 2003. Open pit loader productivity is down 10%, while truck performance is down 30%. Dispatch (fleet management system) operators tend to coordinate instead of optimise operations and are seldom trained in optimisation techniques. Immaturity of fleet management operations leads to impeded value chain optimisation and poor equipment operator data logging practices also contribute to the decline in productivity.
What can be done to reverse this trend? Hitachi Consulting, in collaboration with Wenco International Mining Systems, provides a combined technical and management maturity assessment tool that improves the utilisation of mining dispatch systems. This configurable duration programme begins with a compact diagnostic of the fleet dispatch operations, which includes systems, practices and leadership. Based on the diagnostic outcomes, Hitachi Consulting works with the client organisation following its proven four-step process of designing and implementing improved practices for sustainable results.
Step 1 – Review the maturity of your fleet dispatch operations
In the initial engagement, Hitachi Consulting will review the maturity of your mining dispatch operations. The company will deliver a maturity assessment of your complete fleet dispatch operations. This includes data analysis for opportunities to capture greater value from your dispatch systems and peer analysis. You'll come away with quantification of potential for improvement, an improvement roadmap and goals, as well as a business case for an overhaul of your fleet dispatch systems.
Step 2 – Design a plan to improve immature mining dispatch processes
If your company decides to put Hitachi's recommendations into action, the company will begin by planning the improvement of each immature process. This includes a detailed project design and implementation schedule. Hitachi will design processes and management systems to drive behaviour change.
Step 3 – Implement a plan to change processes and behaviours
Hitachi Consulting will introduce changes to the way people work and the systems supporting them. This includes implementing processes and performance management systems, realising the defined financial and operational goals and delivery of operation results.
Step 4 – Sustain change through implementation of processes and performance management systems
The company embeds a management control and reporting system to sustain change. Its goal is the sustainability of new work methods into each organisation level.
Throughout steps 2 to 4, Hitachi's deliverables include systems and data improvements, adjusting plan-do-check-act activities and coaching and training.
In a world where 75% of change initiatives fail, 95% of Hitachi Consulting's programmes succeed. Hitachi Consulting can help your company get more from its mining dispatch operations and add the savings right to your top and bottom lines.
Please call Hitachi Consulting or submit an enquiry to start a conversation about how the company can help you today.
Hitachi Consulting Images
Press Release
Hitachi Consulting, a subsidiary of Hitachi, Ltd (TSE: 6501) and a leading provider of IT consulting and management consulting solutions and services, today announced that it is teaming with Wenco International Mining Systems (Ltd) to launch a new joint service for pit operations.
Read more