Minera Mining Technologies
Energy Supply and Power Management through Voltage Optimisation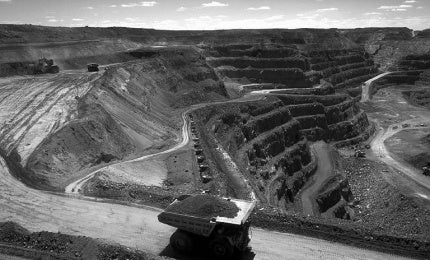 Minera Power Technologies offers power management solutions to the mining, minerals and wider industries, delivering technologies that improve energy consumption and reduce operating costs.
These solutions enable reduced maintenance of connected equipment and improved reliability.
Voltage optimisation to stabilise energy supply and reduce energy
Minera offers voltage optimisation equipment to help mining operations gain better power management of their sites and lower costs, without compromising production.
Using power directly from the grid leads to mining equipment operating on a current that is too high. Not only is energy wasted, but expensive electrical equipment will require more maintenance work and wear out before its estimated service life.
Installing optimising units, steps down the voltage, maintaining it at a steady, lower level to reduce waste and energy bills.
Minera supplies proven voltage optimisation equipment including:
Johnson & Phillips units can be supplied with automatic bypass and control.
The DeltaVolt standard model, a static unit with fixed voltages of 380V, 390V and 400V. The meter and digital displays enable fast and simple checks
Custom-built DeltaVolt Plus units with bypass, seamless switching and remote monitoring
All transformers are copper wound and hand-built in the UK
Power factor correction for stable voltages and current reduction
As well as reducing energy consumption, power factor correction units reduce over-current for running CE-rated equipment, extending the service life of electrical appliances that would otherwise burn out.
The automatically controlled capacitor banks increase the supply capacity and as the peak voltage is lower, they eliminate reactive power charges and blow-outs. The electricity control technology maintains a stable voltage rate, minimises cut-outs, protects equipment and makes energy costs more predictable.
Dynamic power compensation
Minera provides dynamic units for fast applications, where loads are continually shifting.
By matching compensation systems to the load, Minera can reduce outages, improve reliability of systems and stabilise power and voltages.
Minera's power partner, Johnson & Phillips (Capacitors) Limited, recently doubled the reliability of the fastest roller coaster in the world at Ferrari World Abu Dhabi. By installing a thyristor-based switching power factor unit reaction times for compensation were milliseconds. This allowed stable control voltages, reducing of surges during high current demand. Effectively a super-technical shock absorber for power.
Electricity supply and power testing at mining operations
Minera provides an assessment of customers' existing power supply equipment and capacitor banks.
The team will check its quality and assess whether the system meets the operation's needs and where improvements can be made.
Minera also supplies the Johnson & Phillips designed turnkey power factor correction solutions to suit the specifications of individual sites.
Reducing energy consumption at mine sites
Effective power management has significant environmental benefits, as reducing the kilowatt per hour rate improves the mine's carbon footprint.
Minera works with companies to bring their operations in-line with the Australian Government's targets for action on climate change.
About Minera Mining Technologies
Minera provides technologies and strategies that support mining companies and other industries to achieve maximum output and lower cost.
Minera Mining Technologies