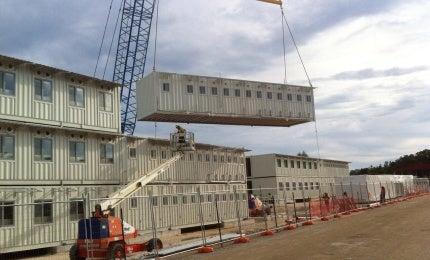 ARK Modular Structures provides complete turnkey solutions for prefabricated and modular building projects worldwide, from design concept to documentation, procurement and manufacture, through to on-site installation and commissioning.
Mine workforce accommodation sites
ARK's portfolio includes workforce accommodation and facilities, container conversions, temporary shelters, remote housing, resort villas, demountable structures, custom buildings, mobile camps and residential dwellings. All units are code compliant for the country they're based in.
With multiple projects successfully completed worldwide over the last ten years, ARK is focused on becoming the leader in modular and prefabricated building solutions. The company's full service capabilities assure clients that all aspects of the project will be completed on time and on budget.
ARK installed a camp in Komo, Papua New Guinea in 15 days.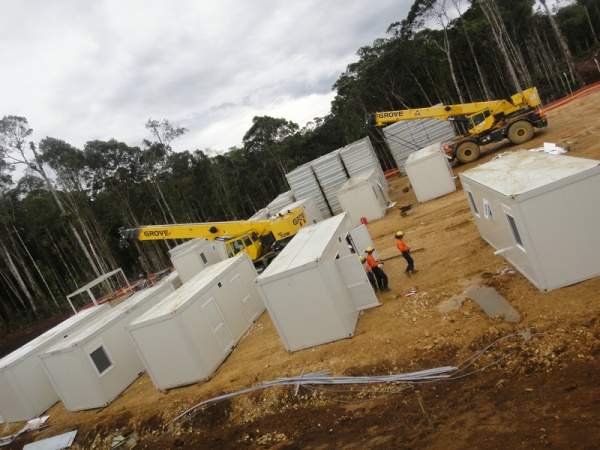 ARK flatpacks are delivered to the site ready for installation.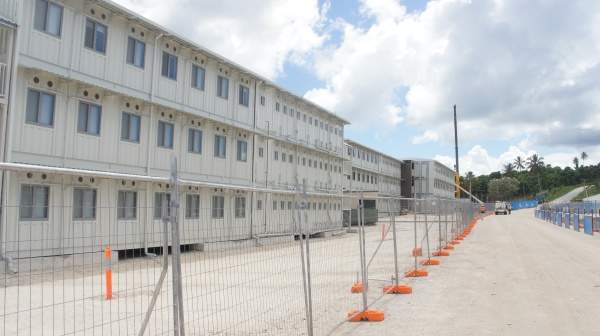 ARK provided multi-level staff accommodation on Manus Island, Papua New Guinea.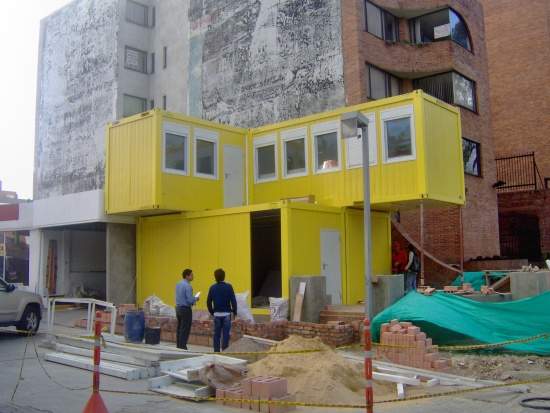 ARK's modular structures mean you are only limited by your imagination.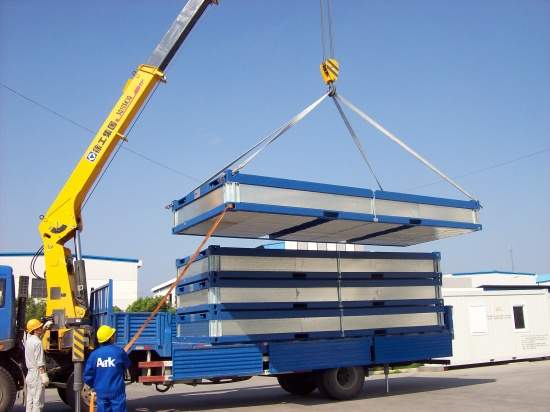 Logistical costs are dramatically reduced with ARK's unique flat-pack system.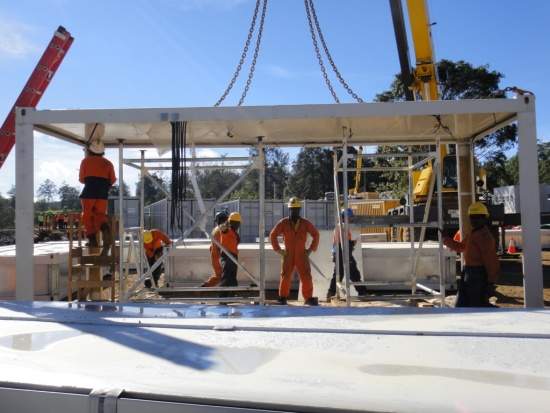 ARK products land on-site and are quickly erected by ARK contractors.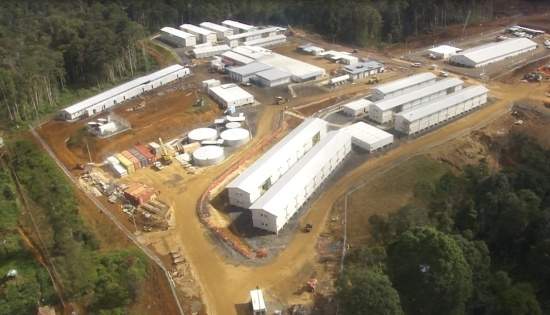 An aerial view of the Komo airfield site in Papua New Guinea, where modular structures were installed in a few days.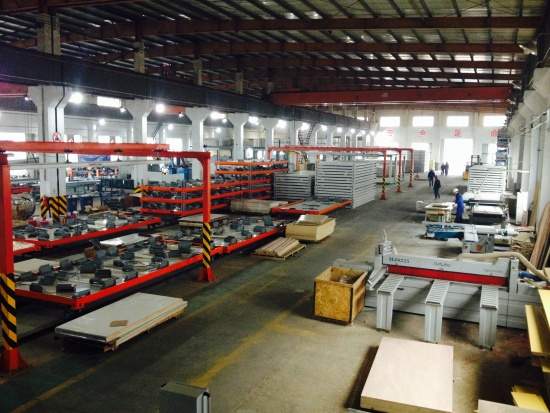 ARK has two state-of-the-art manufacturing facilities in mainland China, including this site in Shanghai.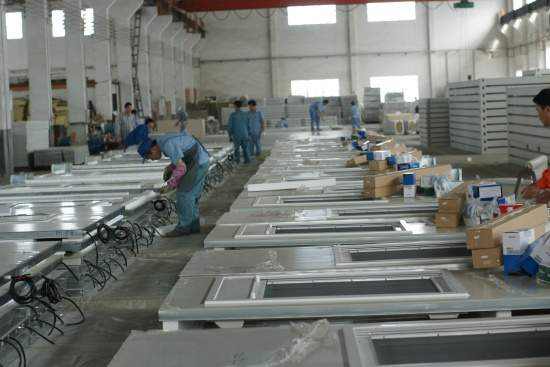 ARK workers are trained for specific roles to ensure maximum expertise and quality control.
Design and manufacture of flat-pack technology
ARK has been developing flat pack technologies for almost ten years and gained great advancements. Quality is continuously controlled through the production, ensuring speed and quality output.
Climate controlled factories mean that there are no weather delays and less risk of materials being stolen from the site.
The ability to stage a project and add or remove modules quickly is an important factor for many clients. Assembly line construction means higher quality output and worker repetition means worker specialisation. All these benefits are cost-effective with the result of a better product at a lower cost.
Container conversions and modules for adverse conditions
ARK produces container conversions for all accommodation purposes, including mining sites. Whether it's a 20ft container, 40ft container or a custom size, ARK designs and manufactures quality mobile accommodation to suit any project.
ARK container conversions are robust and able to withstand the harshest environments, from the snows of Siberia to the deserts of Africa.
Containers and modules can be arranged in almost any configuration desired by the client and can be more than 90% complete upon arrival at the site, including pre-installed electrical and plumbing.
Remote accommodation and construction camp solutions
ARK Modular Structures is an innovation leader and supplier of choice for off-site manufactured and prefabricated residential and commercial building projects in Australasia and around the world.
ARK has the expertise to plan, design, manufacture and install remote buildings anywhere, anytime.
ARK's green initiatives, charities and relief efforts
ARK Modular Structures believes in a clean, green environment and employs this philosophy in all its business practices.
With ARK, there's up to 75% less wastage than equivalent site-build homes. The company integrates eco-smart materials and products in all aspects of production and manufacturing. Even modular construction has a smaller impact on building sites and the environment.
ARK is committed to helping people through various charity and relief efforts, from supporting organisations such as the Leukaemia Foundation, to supplying relief accommodation modules to countries affected by earthquakes or tsunamis. ARK makes a difference through ARKindness and will continue in these endeavours.
Previous site accommodation projects
ARK recently supplied camps for Exxon's well-known PNG LNG project with engineering, procurement and construction management (EPCM) contractor MCJV (Macdows and CCC), in addition to a major construction camp for Monroe Mining, backed by joint venture partners Newcrest Mining and Harmony Gold.
Steel frame structural systems for residential projects
ARK's proven and tested containerised steel frame, structural system is ideal for residential projects of all designs in all locations.
The ability to deliver a complete product from the factory to either remote or urban locations in a fraction of the time of a traditional on-site building provides a significant advantage to clients. ARK is also able to guarantee local country code compliance and approvals through its dedicated quality assurance and manufacturing systems.
From single-level detached dwellings through to medium-rise, multi-family apartments, ARK's design capabilities will accommodate client's design intents.
Minimum order quantities apply.